Known for its rich history, vibrant culture, and stunning natural beauty, Kyoto is a must-visit destination for any traveler in Japan. Once the capital of Japan, this city seamlessly blends its well-preserved past with modern-day charm, offering an unforgettable experience for all who visit.
But just how many days should you set aside to explore this remarkable city? The answer largely depends on your travel style, personal interests, and time available in your wider travel plans. In this post, we'll dive into the various options for experiencing Kyoto, giving you the insights you need to create your perfect itinerary.
And while you are with us, browse our Private Walking Tours in Kyoto – all our tours are led by expert local guides.
Kyoto at a Glance
Kyoto is a city rich in history and tradition. It even served as the capital of Japan for over 1,000 years before Tokyo took the helm! This fascinating city has played a pivotal role in shaping Japan's cultural and historical identity, earning it the nickname the heart of Japan. Today, Kyoto is a testament to its magnificent past, with 17 UNESCO World Heritage Sites and over 2,000 temples and shrines.
As you wander through Kyoto's charming streets, you'll be captivated by the stunning architectural masterpieces, including must-see temples like Kinkaku-ji (Golden Pavilion) and Kiyomizu-dera. The city is also home to exquisite shrines, such as the iconic Fushimi Inari Shrine with mesmerizing red torii gates.
Kyoto's beauty isn't limited to its religious sites but boasts impeccable gardens and traditional neighborhoods. Stroll through the mesmerizing Arashiyama Bamboo Forest, or take a leisurely walk along the Philosopher's Path, surrounded by lush greenery and seasonal blossoms.
Explore the atmospheric streets of Gion and Pontocho, where you may even glimpse a geisha gracefully making her way to an evening engagement.
What truly sets Kyoto apart is the incredible variety of tourist experiences. Kyoto offers many opportunities to immerse yourself in authentic Japanese culture, from participating in a traditional tea ceremony to savoring the delicate flavors of kaiseki cuisine or shopping for exquisite handicrafts and local souvenirs.
In this enchanting city, you will surely find an adventure that perfectly suits your interests, leaving you with memories that will last a lifetime.
Recommended Length of Your Stay in Kyoto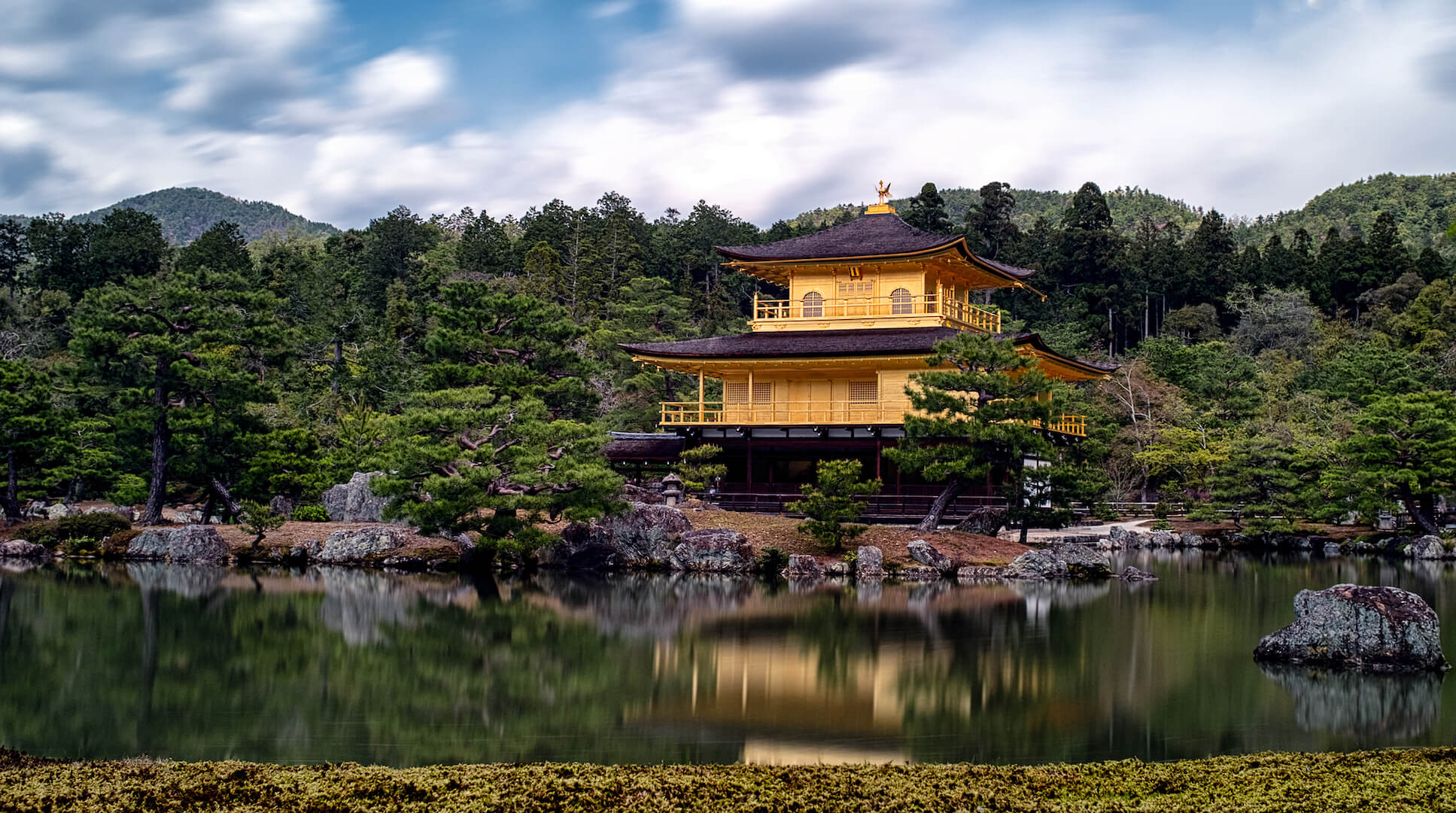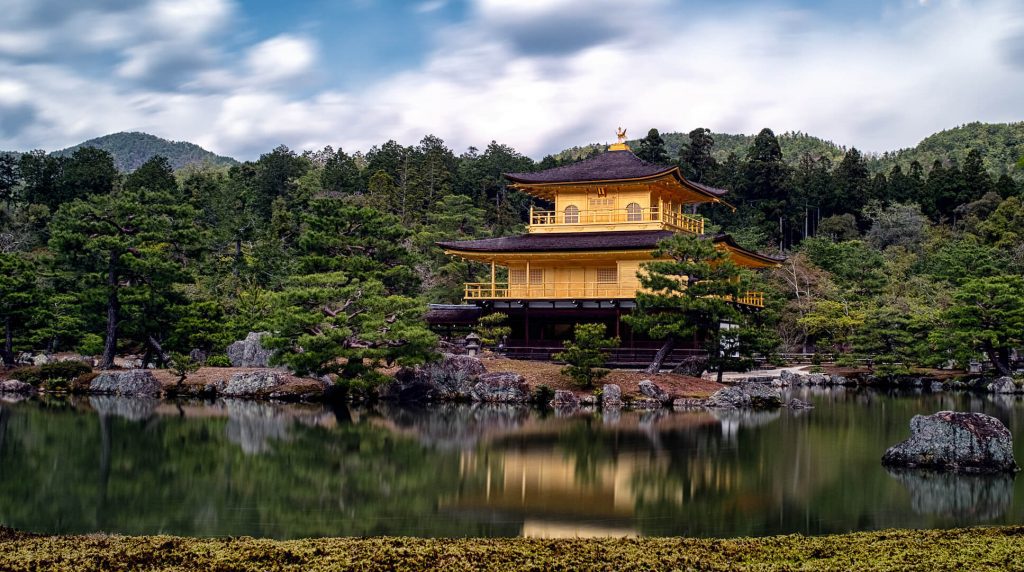 Short Stay (2-3 days): Essential Highlights
If you're pressed for time or have a tight travel schedule, a short stay of 2-3 days will still allow you to experience the essential highlights of Kyoto. With its abundance of attractions, it's crucial to prioritize your must-see sights to make the most of your limited time in the city.
Begin your adventure at Kinkaku-ji, the breathtaking Golden Pavilion, which dazzles with its gold-leaf-covered exterior reflecting on the serene pond below.
Next, head to Kiyomizu-dera, a stunning temple perched on a hill, offering panoramic views of the city and the chance to make a wish at the famous Jishu Shrine, dedicated to the god of love and matchmaking. No trip to Kyoto would be complete without a visit to Fushimi Inari Shrine, known for its seemingly endless pathway lined with thousands of vermilion torii gates.
While exploring Kyoto, consider allocating time for a day trip to one of the nearby attractions. The Arashiyama Bamboo Forest, located on the western outskirts of the city, offers a tranquil and picturesque escape from the urban bustle, while the Sagano Romantic Train provides a scenic ride through the lush Hozugawa River Valley.
Alternatively, venture to Nara, an ancient capital just an hour from Kyoto, where you can marvel at the Todai-ji Temple, home to the world's largest bronze Buddha statue, and interact with the friendly deer that roam Nara Park.
Focusing on these essential highlights will give you a taste of Kyoto's magic, even during a short stay.
Our Kyoto Private Car Tour is a good option for seeing many of the city's most impressive sights in a day.
Medium Stay (4-5 days): In-Depth Exploration
With a medium stay of 4-5 days in Kyoto, you'll have the opportunity to delve deeper into the city's rich history and culture. This extended duration allows you to venture beyond the most famous attractions and explore some of Kyoto's lesser-known gems.
Take time to visit Ginkaku-ji, also known as the Silver Pavilion. It is a serene Zen temple with a stunning sand garden and an elegant two-story building that inspired its golden counterpart, Kinkaku-ji. Nanzen-ji, another must-visit, is a sprawling temple complex at the base of the Higashiyama mountains, featuring an impressive Sanmon gate, tranquil gardens, and the unique Suirokaku aqueduct.
Don't forget to wander through the charming streets of Pontocho, a narrow alleyway running parallel to the Kamo River. Lined with traditional wooden buildings, Pontocho offers an array of cozy izakayas, fine dining establishments, and teahouses where you can enjoy an authentic meal while taking in the atmosphere of old Kyoto.
A medium-length stay also provides ample opportunity to experience the local culture. Participate in a traditional tea ceremony, where you'll learn the art of making and appreciating matcha, a finely ground green tea. Those wishing to investigate Japanese tea culture should consider joining us on our Private Uji Walking Tour.
For a glimpse into Kyoto's performing arts scene, attend a geisha performance at Gion Corner, showcasing traditional dance, music, and the art of flower arrangement. If you're a food enthusiast, consider joining a cooking class to learn the secrets of Japanese cuisine, from sushi making to preparing a multi-course kaiseki dinner.
By spending 4-5 days in Kyoto, you can uncover the city's hidden treasures and fully immerse yourself in its vibrant culture.
Longer Stay (6+ days): Immersive Experience
For those fortunate enough to spend six days or more in Kyoto, the city truly becomes your oyster, offering an immersive experience that enables you to embrace the slow-paced, traditional Japanese lifestyle.
Consider staying in a ryokan, a traditional Japanese inn, where you can experience the warm hospitality and customs of old Japan. Ryokans typically feature tatami-matted rooms, futon bedding, and communal baths, providing an authentic and comfortable retreat after a day of exploration.
Many ryokans also offer kaiseki dinners, a multi-course meal showcasing the finest seasonal ingredients and culinary techniques.
To further immerse yourself in Kyoto's spiritual heritage, participate in a meditation session at one of the city's many Zen temples. These sessions, often led by monks, provide a unique opportunity to find inner peace and connect with the tranquil surroundings.
With a longer stay, you can also venture beyond the main attractions and explore lesser-known areas around Kyoto. Hike the Kyoto Trail, a 70-kilometer-long walking path that traverses the city's eastern and western mountains, offering spectacular views, hidden temples, and a respite from the urban landscape.
For a taste of rural Japan, visit Ohara, a picturesque village located just an hour north of Kyoto. Ohara is home to several significant temples, such as Sanzen-in and Jakko-in, as well as lush countryside and terraced rice fields.
Pinpoint Traveler also offers a Private Osaka Day Tour from Kyoto, if you are based in Kyoto but would like to see another Japanese city.
It's important to remember that the ideal length of stay in Kyoto ultimately depends on your individual preferences and interests. A longer stay allows you to discover the city's many facets, delve into its rich culture, and create a truly unforgettable experience.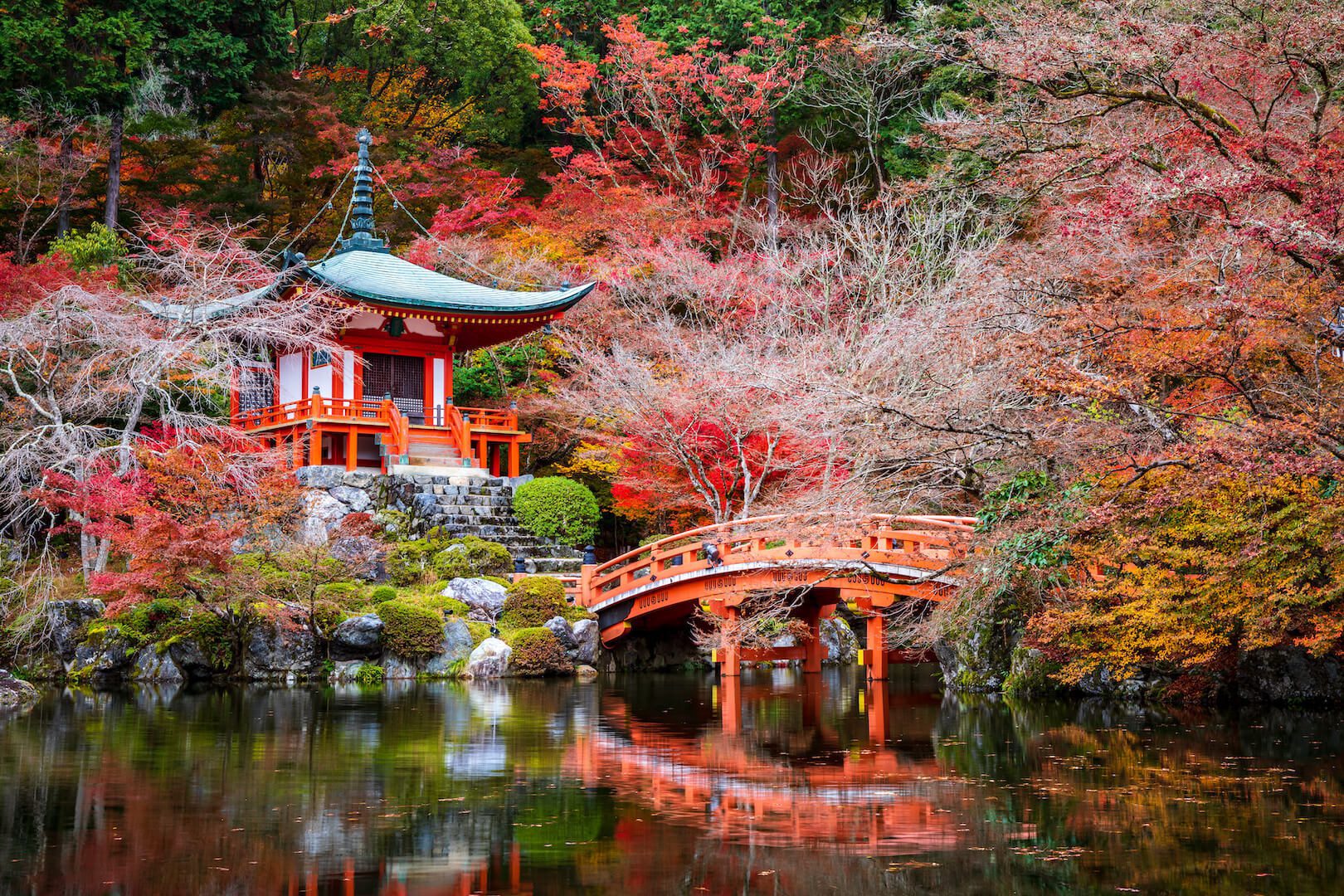 Customizing Your Kyoto Itinerary
One of the great joys of visiting Kyoto is the ability to tailor your trip to your personal interests, ensuring that your journey is uniquely yours. In this section, we'll provide guidance on customizing your itinerary, suggest seasonal attractions, and offer tips on making the most of your time in this enchanting city.
Personal Interests you may wish to explore:
Delve into Kyoto's rich past by visiting its myriad temples, shrines, and historical sites. Consider exploring the Kyoto Imperial Palace, Nijo Castle, and the Kyoto National Museum to better understand the city's fascinating history.
Kyoto offers plenty of opportunities to connect with nature, from the serene Philosopher's Path and Arashiyama Bamboo Forest to the tranquil gardens of temples such as Tenryu-ji and Ryoan-ji.
Food enthusiasts will revel in Kyoto's culinary scene, which ranges from traditional kaiseki meals and ramen shops to bustling food markets like Nishiki Market. Try local specialties like matcha-flavored treats and yatsuhashi, a popular Kyoto confection.
Shopaholics can find a treasure trove of unique items in Kyoto, from traditional handicrafts and pottery to contemporary fashion and electronics. Explore the bustling Shijo Street, Teramachi Shopping Arcade, or the more traditional shops in the Arashiyama area.
Seasonal Attractions:
Kyoto's cherry blossoms, or sakura, create a magical atmosphere throughout the city. Visit popular hanami spots like Maruyama Park, the Philosopher's Path, and Heian Shrine to witness the beautiful blooms.
The vibrant autumn foliage in Kyoto is a sight to behold. To enjoy the colorful leaves, head to temples like Eikando, Tofuku-ji, or Kiyomizu-dera.
Kyoto comes alive during summer with numerous festivals, including the famous Gion Matsuri and the Daimonji Gozan Okuribi, a spectacular bonfire event on the city's hillsides.
The city is illuminated with stunning winter lights at events such as the Arashiyama Hanatouro and the Kyoto Higashiyama Hanatouro, creating a magical, festive atmosphere.
Customizing your Kyoto itinerary will create a memorable and enriching experience that perfectly aligns with your unique interests and desires.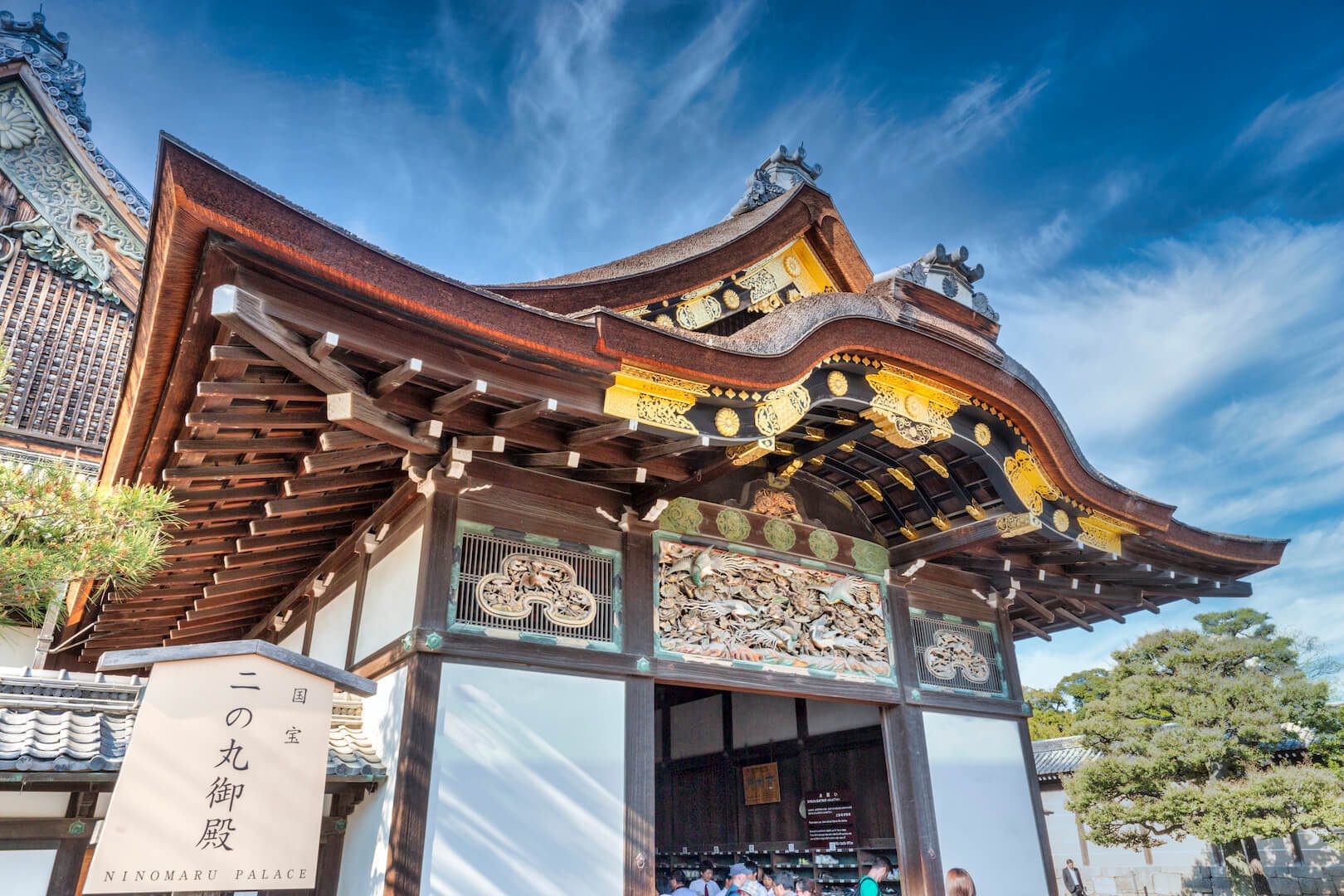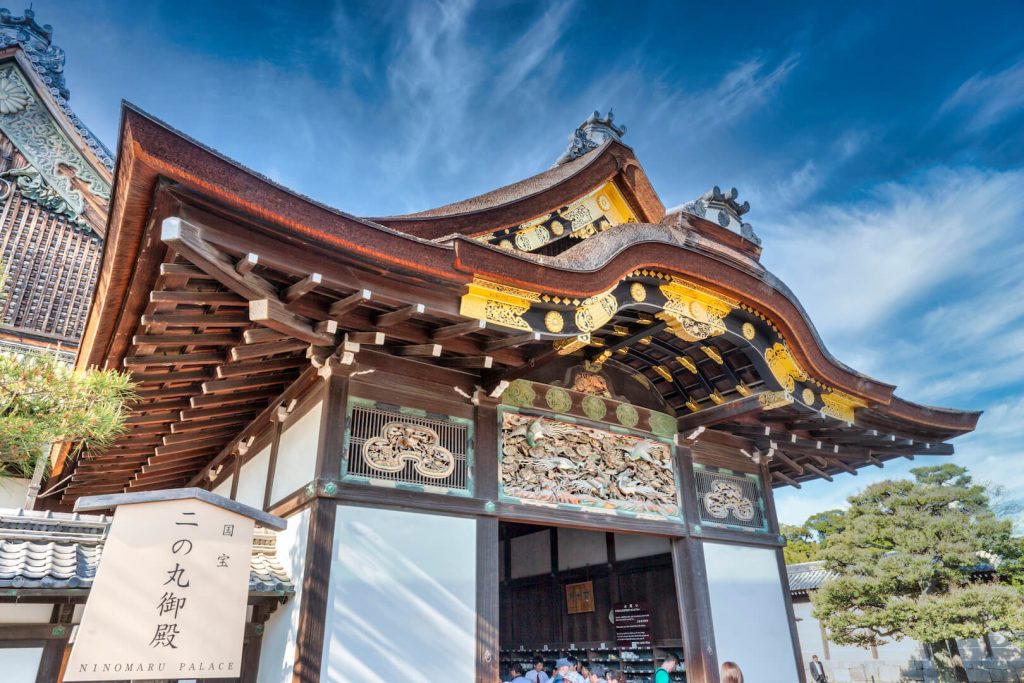 Visit Kyoto with Pinpoint Traveler
In conclusion, Kyoto is a city that offers a wealth of experiences for travelers with diverse interests and preferences. Whether you're visiting for a short or extended stay, you'll find plenty to see, do, and savor in this captivating destination.
By customizing your itinerary and making the most of your time, you'll create an unforgettable journey that captures the essence of Kyoto's history, culture, and natural beauty.
Experience the best of Japan with our Pinpoint Traveler's Private Day and Night Tours. Our knowledgeable guides, fair pricing, and commitment to quality ensure that your trip will be both enjoyable and enlightening.
Whether you're looking for a small group or private tour, we're here to provide an unforgettable experience without any tip-mongering. Book now and discover the wonders of Japan with us!
If you have any questions, get in touch.