Tea and Beyond in Uji
From ¥8,000/person
Private Tour
Includes exquisite tea and snacks
Includes admissions
4 Hours (approx.)
Up to 8 People
First kid free! Add'l half price or less.
A Half Day Uji Walking Tour with Hands-on Tea Culture Experiences
Come explore this more tranquil side of Kyoto with an Uji District tea tour with a local expert guide. Just 17 minutes from JR Kyoto Station or under 30 minutes from Keihan Gion Shijo Station is a completely different Kyoto where a river flows out of the hills and the tea is amazing. 
The small-town feel is a welcome departure from the often unexpected busyness of central Kyoto. Coming to the Uji district slows things down, imparts some perspective, and brings many visitors a type of fulfillment hard to find in central Kyoto's big-name tourist spots.
After a morning spent enjoying tea culture and etiquette, you might want to check out our Kyoto food tour to immerse yourself in an evening of  tachinomi-style dining. We love showing off our favorite neighborhoods and taking visitors to the places we go to as locals. Come join us!
Uji is a Spot Not to Be Missed
This half-day tour in the Uji District is an idyllic way to spend your morning. Learn about tea drinking history and etiquette, sample a variety of teas, and slow down your Kyoto visit for a true appreciation of this local culture mainstay. If you have any questions about our tours, feel free to contact us. We're always happy to help.
Does this look like fun? Book tickets today!
Overview of the Uji Tour 
Japanese tea, landscapes, and Buddhism really make for quite the trifecta. A half-day Uji walking tour is an excellent way to learn and enjoy each of these three local gems. 
Your English-speaking guide will meet you at the train station, and we'll start the day by offering you a primer on all things green tea. In Uji, you can expect a warm welcome wherever you go, without the uptight requirements to strictly adhere to tradition or etiquette. Still, learning some basics will make the experience that much richer! 
Speaking of etiquette, did you know that putting sugar into fresh-brewed green tea is a major faux pas? But you can still enjoy something sweet that's made with tea, and we know just the place. We'll be walking by a sweet shop that sells dango (sweet, sticky, small glutenous pounded rice balls) and the accompanying beverages of hojicha (made from roasted green tea leaves) and ryokucha (made from steamed then dried green tea leaves).
Traditional Tea Shops in Uji
With something sweet having passed our lips, if he is open, we visit Jinjiro the tea seller. Shops here have often been in the family for generations and it is both humbling and exciting to see people so passionate about what they do. 
Jinjiro's store has been in business since 1848 and has been using the type of tea grown along the Uji River's banks for 400 years. The interior and the sole proprietor's business ways haven't changed much since the Edo period and customers can still try tea brewed using Uji's natural mineral water. From growing to processing, the store boasts Japan's oldest functioning ovens used for steaming and drying the tea leaves. 
Another tea shop we love is said to be the oldest surviving tea shop in Japan: Kanbayashi. A tour of the small onsite factory is certainly worthwhile. 
We have another option or two up our sleeves with some funky old buildings and decorations surviving the test of time at these establishments. One thing all our potential stops have in common is the good-natured staff that is eager to share the magic of tea with us during this Uji tea tour.
A Visit to Byodo-in Temple
After our pilgrimage to the tea shop-lined street, we make our way towards Byodo-in. Not just any old temple gets recognized with an image on the back of the 10 yen coin, so you know you're on hallowed ground here. There's some unique architecture here as well, quite different than anything you might have seen in central Kyoto. 
Throughout this part of our Uji day trip, we'll happily share insights into the history of the temple. From discussions about the Pure Land Sect to the Fujiwara clan's aristocratic beliefs, there are layers of history and fascinating stories to tell here. We don't want to bore you, however, and much of what you gain from a visit comes from just taking it all in as you see it. But should you have questions, rest assured that your knowledgeable guide will do their best to answer them.
Cormorants, Matcha Grinding, and Gyokuro
After our temple visit, we will walk along the river and see the cormorant bird paintings and festival pictures, inspired by the island in the river with cormorants. The island also has a pagoda from the 13th century and a 15-meter-high stone tower, which is the largest stone tower in Japan and is designated an important cultural property. 
If you're interested in a Matcha stone grinding experience, we've got a great place in mind. The experience takes about 40 minutes and costs 1,200 yen per person – please let us know in advance if possible. 

Our final stop is a gyokuro experience, or the eating of spent tea leaves with ponzu (a citrus soy vinegar sauce) after consuming the tea itself. Gyokuro refers to tea having been grown for an extended period of time under shade. This affects the preparation method, and also the resulting taste. It's the perfect way to wrap up your Uji tea tour!
Does this look like fun? Book tickets today!
Quick Tips for Our Uji Half-Day Trip
There are a couple of things we'd like you to take note of before joining us.
Please come wearing comfortable shoes. We do a fair bit of walking. For those who wish to avoid too much walking, please let us know and we will make our best attempt to suitably modify the itinerary.

We'll be outdoors the majority of the time, so do keep weather conditions in mind

Some changes to the itinerary may be necessary if a given shop is closed that day
Inclusions:
Admission to Byodo-in

Tea and "dango" snacks

Kanbayashi Tea Museum admission

"Gyokuro" tea house experience with Japanese sweet

All guide costs
Exclusions:
Matcha stone grinding experience (optional)
Options:
Pickup for our Uji tea tour can be arranged by request. This means we will gather you about 30 minutes before the tour start (we'll confirm timing based on your location). The fees below do not include your transportation cost, but we can tell you exactly how much that will be once we know your location. The prices below are for the entire group.

Extensions are available at 4,000 yen/hr. Please discuss with us in advance how you would like to use the extra time.
Historic and Cultural Landmarks
Uji's tea is one of Kyoto's most important products and has a long history behind it. Byodo-in has almost as long a history and is a treasure to gaze upon.
Easy Access
We'll start our day at either Fushimi Inari Station (Keihan line) or Inari Station (JR line). Just let us know which is better for you – or tell us where you're coming from, and we will advise.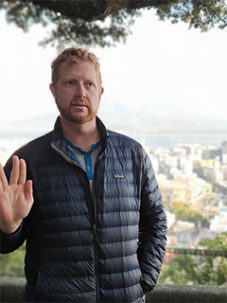 Kevin
We think it's important that everyone who works for Pinpoint Traveler is an active guide too, even the owner. Kevin's been in Japan thirteen years, but spent the first ten in the corporate world. Now he shares his love for Japan outside the confines of the office.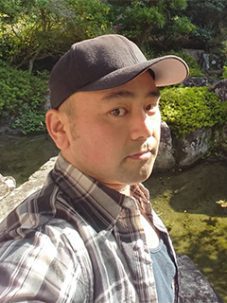 Shoji
Born in Japan, but moved to Canada when he was still quite young, Shoji is back and ready to share is passion for Japan with you. His main dominion is Osaka and on down to Koya-san and Wakayama, but he's such a popular guy that we often send him even further afield by request.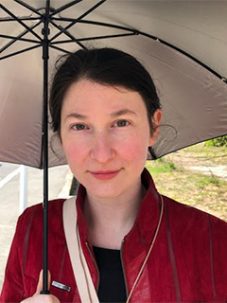 Mardi
Mardi's our Kyoto guide-in-chief, and her love for the city is infectious. She's got an uncanny ability for giving people just the right amount of information while still ensuring the tour stays light and fun. Be it temples and shrines, gardens, or nightlife, Mardi's your gal.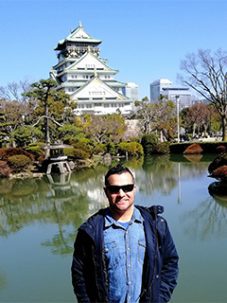 Dan
Dan is a Spaniard, so of course his Spanish is native level, but his English is fantastic as well. He's got a warm personality and consistently makes our guests feel like they've made a new friend within minutes of meeting him. He also knows Osaka and Kyoto like no one's business!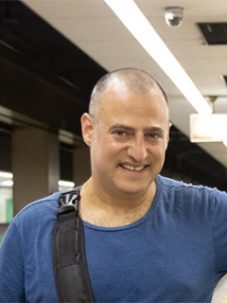 Levy
With nearly twenty years in Osaka, Levy's got this place WIRED. He's a major samurai and history aficionado, and in addition to knowing all the top sights like a true pro, he knows Osaka's nightlife better than (dare we say it!) the vast majority of Japanese who call Osaka home. Levy's originally from Israel, and runs tours in Hebrew too.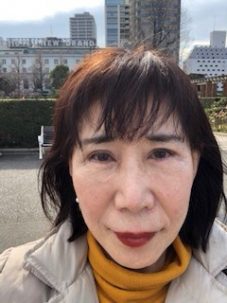 Suzie
Suzie is Japan born and raised, and we can't recommend her enough for tours in Tokyo and Yokohama. Our prior guests frequently say nicer things about Suzie than any of our own mothers have said about us! The consummate pro, she's not just got all the info, but also an uncanny knack for knowing what to show our guests.