Kyoto Private Car Tour
See the Sights in Kyoto by Private Car
Japan may be famous for its trains, but some of Kyoto's most popular sights are best visited by car. Explore the iconic Arashiyama District and tour Fushimi Inari during this insightful journey across Kyoto with your local guide who is fluent in English. We will pick you up at your central Kyoto lodging and take you to some of our favorite temples, gardens, and old neighborhoods.
Since this is a private tour of Kyoto, we can certainly make modifications! Just let us know if there is something special you'd like to do that isn't on our standard itinerary.
If you're not staying in Kyoto, check out our options for a Kyoto day trip from Osaka or a Kyoto day tour from Kobe. Need any help planning your tours? Feel free to contact us to clarify any details. We've also got a very popular, small group Kyoto Food Tour that you should definitely check out!
Exploring Kyoto by Car 
If you're staying in Kyoto, you can certainly enjoy many of the city's popular sights and attractions on foot or by public transportation. In fact, we have several Kyoto tours that do just that! But getting to certain destinations is just more convenient and comfortable by private car.  
On this tour, we visit some of our favorite temples, shrines, neighborhoods, and unique places where most tourists don't go. Join us to see it all in Kyoto!
Does this look like fun? Book tickets today!
Kyoto Private Car Tour Overview
You could (and quite possibly should) spend several full days touring Kyoto, but we feel a stroll around Arashiyama and a Fushimi Inari tour show you two must-see Kyoto destinations. By public transit, however, they are quite inconvenient to get between, which makes this Kyoto private car tour even more appealing! Driving between these two popular locations allows us to richen the experience, with great stops in places like the Gion.
An Exceptional Arashiyama Tour 
When visiting Kyoto, you might expect to see grand temple buildings, gardens, bamboo groves, green tea, and maybe even rickshaws. Good news! Let your expectations run free because all those things exist in full force in Kyoto's Arashiyama district. 
Tenryuji and Bamboo Groves
We begin at Tenryuji, which easily goes back to the 14th century and the garden is said to date back further still. We will stroll around these lovely grounds, first with a walk around the largest temple building. With its sliding doors wide open, it's easy to see everything on the inside, immaculately spartan as it intentionally is. 
Then we will visit the breathtakingly gorgeous, classical main Japanese garden. We will happily explain the elements of traditional Japanese garden design, but it's also important you take in the scene at your own pace and interpret it as you will. 
We can spend as much or as little time as you'd like before walking to the famous bamboo groves of Arashiyama. You've almost certainly seen pictures of this famous sight, with its dramatically towering bamboo lining a path that goes up a slope. Don't fear, as it's not too much of a climb, and you'll be pleasantly distracted by the surrounding scene.
Okochi Sanso, with Matcha
When you're ready to move on, your Kyoto private car tour takes you into the pristine realm of Okochi Sanso. Few guides (and few visitors in general) visit Okochi Sanso, which is unfortunate because it is a special place. 
The estate was built primarily in the 1930s by a famous Japanese actor, with guest rooms scattered about the property and a large central home commanding an expansive view over and across the city of Kyoto. 
The estate's gardens are lovely for strolling, and there's sure to be a "matcha" (powdered green tea) break along the way, enjoyed with a Japanese small sweet (included in the price of admission).
Arashiyama Town Center
We continue employing our crowd-avoidance tactics as best we can by walking a path less traveled down to the Hozu River. We'll walk along the river and then on over to the shopping area. 
If you have an interest in Kyoto crafts or foods, we are happy to show you to some stores we recommend. If not, we'll skip it and move along.
Visiting Ryoanji (extended tour only)
After a customized lunch stop based on your preferences, it's time to continue your private tour of Kyoto by car. We will head first to Ryoanji, known to be the oldest Zen rock garden.
We will walk along the shoreline of a large, pastoral pond and then ascend a few steps to enter the rock garden's viewing area. What you see is a matter of a personal interpretation, but there are some commonly-held beliefs about what the design represents that we can share with you once you've had a few minutes to take it all in. This is a lovely property and it is never overly crowded. 
Kinkakuji: The Golden Pavilion (extended tour only)
Next, we will head to one of Kyoto's most-visited sights: Kinkakuji. Often referred to as the "Golden Pavilion," this shimmering structure is artfully placed on the shore of yet another pond. Though the pavilion's history does not run particularly deep (at least not as such a golden standout), Kinkakuji's presence is writ large over Kyoto. 
A Stop in the Gion District
From Kinkakuji, we will drive into Kyoto's popular Gion district. Generally speaking, the Gion comes most alive at night, but as we drive into the area in broad daylight, we'll be better poised to appreciate the architecture and natural features. We'll stop here for a brief primer on the area, plus a great photo op as you take in this lovely scene that brings back memories from an earlier time.
You might want to check out our Kyoto food tour to see the Gion at night and learn even more!
Fushimi Inari Tour
From the Gion, we carry on to our next stop in this private vehicle Kyoto tour, and it's one we consider to be a must-do in the city: a tour of Fushimi Inari. This Shinto shrine fascinates like no other. 
Shintoism was Japan's primary religion (alternately referred to as a "series of teachings") before Buddhism arrived in Japan in the 7th century. Shinto's supremely famous shrine in this ancient city of Kyoto is without a doubt Fushimi Inari, and it would be a mistake to pass up a visit. 
Fushimi Inari famously boasts thousands of red gates, small and large, rising up the hillside. This looks even more impressive in person than in the pictures you might have perused online. But there's much more to explore on a Fushimi Inari tour beyond those red gates. 
Your local guide's insights and stories will offer much greater depth than a basic Insta-worthy stop.
Do Even More on Your Kyoto Private Vehicle Tour
If you're interested in adding even more sights to your private tour, we have an Xtra Large (extended tour) option, adding two hours to your experience. We have plenty of ideas on how to best use that extra time, including visiting Nijo Castle, the Imperial Palace (which predates the Tokyo one by centuries, and you can see much more of it here), or some downtown food market exploration at Nishiki Market. 
If you want to visit another spot not mentioned here, simply let us know and we'll make it happen!
Does this look like fun? Book tickets today!
Quick Tips for Our Kyoto Private Tour by Car
There are a few things we'd like you to take note of before joining us.
Please come in a pair of comfortable shoes. This is a car tour of Kyoto, but there is still a fair bit of walking around. For those wishing to avoid excessive walking, simply let us know and we'll change up the plan as makes sense.

Kyoto weather can dramatically swing over the course of the day and into the early evening, so wear appropriate clothing. You can always leave an extra jacket or umbrella in the car when it's not needed.
Inclusions:
Hotel pickup and drop-off in Kyoto

All vehicle costs

All guide costs
Exclusions:
Food and drinks

Admissions (expect to spend 2500 yen per adult on the standard tour, around half that for kids in primary school and younger)

Pickup if you are outside central Kyoto. Almost certainly your lodging will be central, but let us know if you aren't sure.
Options:
Going "Xtra Large" gives you two more hours of touring.
Historic and Cultural Landmarks
There are few places in Japan that can rival Kyoto in historical and cultural landmarks. Part of this is due to the merciful lack of WWII bombing in Kyoto. But, even putting that aside, Kyoto has always stood tall as a bellwether of indisputably impressive religious sites and entrancing landscapes. Fushimi Inari, Ryoanji, Tenryuji, Kinkakuji, and the Gion are all deeply historic and culturally rich.
Easy Access
We come to you, making for an easy and convenient start to the day. Just let us know where you are staying in central Kyoto.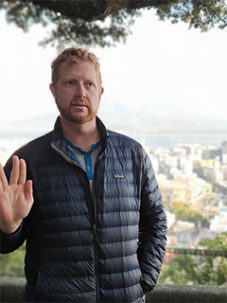 Kevin
We think it's important that everyone who works for Pinpoint Traveler is an active guide too, even the owner. Kevin's been in Japan thirteen years, but spent the first ten in the corporate world. Now he shares his love for Japan outside the confines of the office.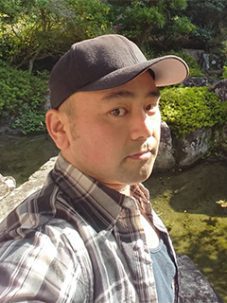 Shoji
Born in Japan, but moved to Canada when he was still quite young, Shoji is back and ready to share is passion for Japan with you. His main dominion is Osaka and on down to Koya-san and Wakayama, but he's such a popular guy that we often send him even further afield by request.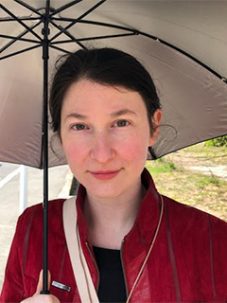 Mardi
Mardi's our Kyoto guide-in-chief, and her love for the city is infectious. She's got an uncanny ability for giving people just the right amount of information while still ensuring the tour stays light and fun. Be it temples and shrines, gardens, or nightlife, Mardi's your gal.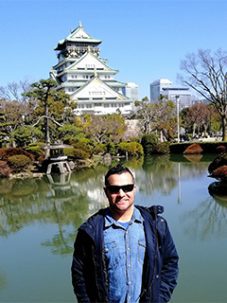 Dan
Dan is a Spaniard, so of course his Spanish is native level, but his English is fantastic as well. He's got a warm personality and consistently makes our guests feel like they've made a new friend within minutes of meeting him. He also knows Osaka and Kyoto like no one's business!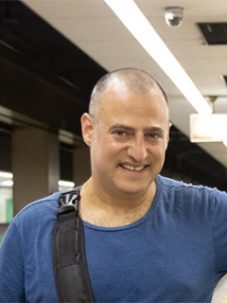 Levy
With nearly twenty years in Osaka, Levy's got this place WIRED. He's a major samurai and history aficionado, and in addition to knowing all the top sights like a true pro, he knows Osaka's nightlife better than (dare we say it!) the vast majority of Japanese who call Osaka home. Levy's originally from Israel, and runs tours in Hebrew too.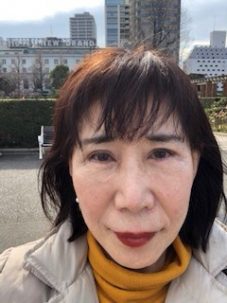 Suzie
Suzie is Japan born and raised, and we can't recommend her enough for tours in Tokyo and Yokohama. Our prior guests frequently say nicer things about Suzie than any of our own mothers have said about us! The consummate pro, she's not just got all the info, but also an uncanny knack for knowing what to show our guests.