Kyoto Tour from Kobe
Pinpoint Traveler has an average score of 4.7⭐ across over 500
reviews on
multiple review sites
. Below is a sampling of some of our most recent reviews for
Kyoto Tour by Private Vehicle
Full Day Trip to Kyoto
@Matthew_D
Had a great day trip to Kyoto. Our guide, Levi, was very informative and funny and looked after us well. The gardens were beautiful and Kyoto was stunning. I would recommend this trip to anyone.
Wonderful private tour of Kyoto from Osaka
@coopercleone
We had an excellent day with Daniel who took into consideration my mobility limitations and our interests to tailor a day that showed us the wonderful sights and experiences of Kyoto. Communication with this company was easy with very good response time.
Great Day in Kyoto
@Robert_H
Lito arranged a custom day for us based on our interests, and despite the drizzling weather, we had such a fantastic day. We saw beautiful gardens, shrines, bamboo forests, mountain trails with thousands of red Tori's gates, and he even found an organic vegetarian restaurant that met my wife's dietary restrictions. Thanks for the great day Lito!
Shoji, our guide, was great
@Francis_F
Shoji, our guide, was great. Very knowledgeable and fun to speak with. We have a three-generation family and he was very flexible in adapting to our requests for adjustment to the itinerary. We really enjoyed the experience.
Beautiful Kyoto
@Hubert_T
Levy was a great guide, personable, knowledgeable and great with kids. Place was magical. Abundant in nature and preserved culture and history.
Most enjoyable day trip to Kyoto from Osaka
@Lois D
We had the most friendly and knowledgeable, English speaking guide, Levy, who showed us the most beautiful places. We had a fun filled lunch at sushi restaurant where we experienced interesting dishes from the ' sushi train'. Arashiyama is a showcase of beautiful Japanese gardening and Fushimi Inari one amazing place to visit. All in all, a memorable day and highly recommended. I have awesome memories and photos of this trip!
Great Experience
@alyannas2018
Our whole tour was amazing! Our guide, Levy, was very informative, funny and friendly. He took us to all the places I have included in the list and explained little things about our next destination while driving. He took us to a very good lunch and even suggested another good place for dinner. We had a blast in Kyoto and Levy made it even more special.
Amazing 2 days in Kyoto
@RitaS9800
This is my first review on Trip Advisor and feel Pinpoint Traveler deserves that honor. They planned 2 amazing days in Kyoto for our family (pleasing everyone is never easy especially a teenager). In addition, we had one adult with mobility issues which was also handled with care. We highly recommend their services, Kevin, Levy and Mardi are a pleasure to work with. We look forward to our next trip with them.
Enjoyable Tour!
@YinTiong_W
Kelvin the guide was helpful and knowledgeable. We have enjoyed the day tour. A suitable tour for family.
Kyoto, Nara Private day tour
@Stella_W
Levy our tour guide was informative and made the tour interesting and fun. We had a great time and will definitely recommend our friends.
Does this look like fun? Book tickets today!
Does this look like fun? Book tickets today!
There are a couple of things we'd like to mention up front.
Please come wearing comfortable shoes. It's a car tour, but there's still a good bit of walking to be done. If you wish to minimize the walking, please let us know (preferably in advance) and we'll modify the itinerary to suit your needs.

Kyoto tends to be a bit chillier in winter and even a bit hotter in summer than Kobe due to its landlocked, higher elevation locale. Please come dressed for the day with this in mind. Leaving things in the car while we stroll about is always an option.

Enjoy all the exciting stops described above and more on this private vehicle tour! The plan described is a model course, and there is the possibility for change based on our guests' interests. Timing and external factors (such as traffic conditions) may force deviations from this model course.
Inclusions:
Hotel pickup and drop-off

All vehicle costs

All guide costs
Exclusions:
Lunch, or any other food and drinks

Admissions (plans on 1500 yen per adult on the standard tour, and for primary school and younger, around half that)
Options:
Going "Xtra Large" allows for two more hours of touring.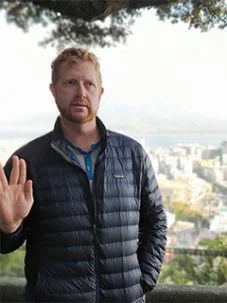 Kevin
We think it's important that everyone who works for Pinpoint Traveler is an active guide too, even the owner. Kevin's been in Japan thirteen years, but spent the first ten in the corporate world. Now he shares his love for Japan outside the confines of the office.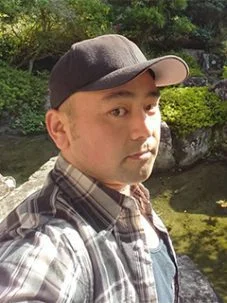 Shoji
Born in Japan, but moved to Canada when he was still quite young, Shoji is back and ready to share is passion for Japan with you. His main dominion is Osaka and on down to Koya-san and Wakayama, but he's such a popular guy that we often send him even further afield by request.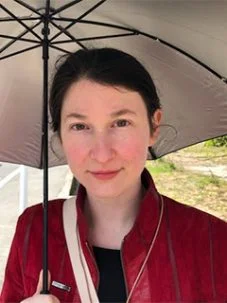 Mardi
Mardi's our Kyoto guide-in-chief, and her love for the city is infectious. She's got an uncanny ability for giving people just the right amount of information while still ensuring the tour stays light and fun. Be it temples and shrines, gardens, or nightlife, Mardi's your gal.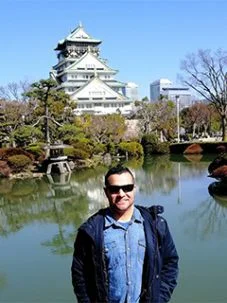 Dan
Dan is a Spaniard, so of course his Spanish is native level, but his English is fantastic as well. He's got a warm personality and consistently makes our guests feel like they've made a new friend within minutes of meeting him. He also knows Osaka and Kyoto like no one's business!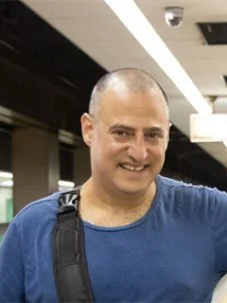 Levy
With nearly twenty years in Osaka, Levy's got this place WIRED. He's a major samurai and history aficionado, and in addition to knowing all the top sights like a true pro, he knows Osaka's nightlife better than (dare we say it!) the vast majority of Japanese who call Osaka home. Levy's originally from Israel, and runs tours in Hebrew too.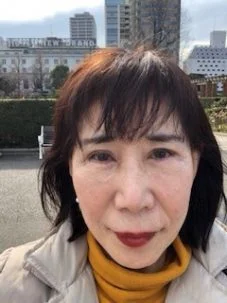 Suzie
Suzie is Japan born and raised, and we can't recommend her enough for tours in Tokyo and Yokohama. Our prior guests frequently say nicer things about Suzie than any of our own mothers have said about us! The consummate pro, she's not just got all the info, but also an uncanny knack for knowing what to show our guests.