Trying to decide how much time to spend in Tokyo? Wondering if 10 days is enough to get a good feel for Tokyo? How about 5 days? You could spend weeks in Tokyo and have a blast the whole time, but when deciding how long to stay, there are two questions you need to ask yourself. Firstly, how long is your entire trip? Secondly, what kind of big city vs. smaller city (think Kyoto or Hiroshima) vs. natural areas balance are you looking for? Even if you're leaning heavily towards big city time, Osaka is the center of another giant metro area, and it's very different from Tokyo, so you may want to do both! In our opinion, for many visitors, four or five days will be enough in Tokyo, and most certainly 10 days is enough time in Tokyo.
Let's Fill Up That Calendar
For the purposes of this article, let's go with the ten day plan. If it seems like too much, you can pick out the most alluring parts and cut down your stay. Filling ten days won't be difficult. Plus, you'll get more out of the city with the leisurely pace a 10 day stay affords you.
An easy way to think about Tokyo is as the old city being on the east side, and the newer city being on the west side. Shinjuku, Shibuya, Harajuku, and Omote-sando are well known, popular areas on the west side. Tokyo Station, Ginza, Akihabara, Ueno, and Asakusa are well known parts of the older, eastern side of the city. Splitting your time between these two, and then doing a day trip or two, will have you knocking at our ten day ceiling before you know it!
Let's Start with the Old
"Shitamachi" is a name for the old parts of Tokyo. Literally, it means "downtown," but there are few skyscrapers. Instead, you'll find lots of narrow streets with lots of foot traffic. Instead of chain stores, you'll also find much more in the way of independent local stores and markets. Okachimachi, pictured above, is easy to get to on the same JR loop line that runs through Shinjuku and Shibuya, but it might as well be in another world. Barking hawkers, food, clothes, tea, you name it, it's here.
While in shitamachi, you'll want to check out Ueno Park. Besides being a big park, this is also where you'll find the Tokyo National Museum complex. This is the authoritative collection of all things Japanese, and is a must-see for history or art buffs. Also in shitamachi is Asakusa and Sensoji Temple, easily worth the five minute subway ride from Ueno. Check out the picture at the top of this entry to get a feel for Asakusa.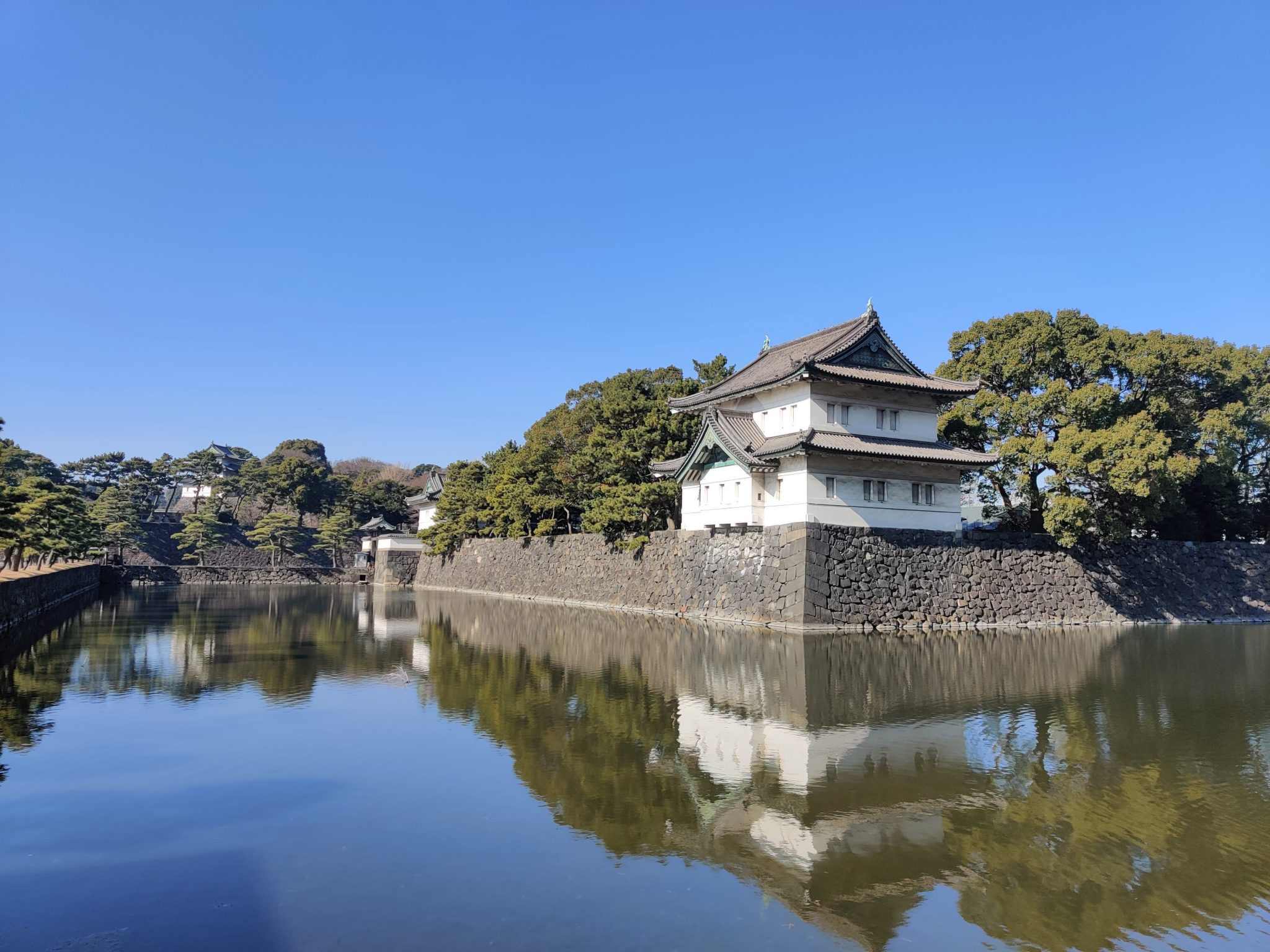 Though not "shitamachi" like the areas described above, Ginza and the Imperial Palace area are considered high end bastions of Tokyo's yesteryear. This is also where Tokyo Station is, though the area around the station is more business-focused than fun or particularly interesting to visitors. If you're in the mood for a garden, check out the nearby Hamarikyu. Plan your day right, and you can even travel by river boat between the garden and Asakusa!
Out of Old and Into the New
Back on the other side of town, Shinjuku (pictured above) is unapologetically modern. If you're into shopping – or eating, or people watching, or going out until late at night – Shinjuku could easily entertain you for days. With millions of people coming through a day (Shinjuku has the busiest train station in the world), there's something for every walk of life and every budget. Kabukicho's nightlife is notoriously wild.
Just four minutes south of Shinjuku is Harajuku and neighboring Omotesando. Harajuku is all about youth fashion, with Takeshita-dori (street) catering to the teen market. Across the way in Omotesando, the vibe is decidedly more refined. And pricey. Either way, both areas are great for pedestrians. It's easy – and rewarding – to get lost around here.
Keep walking south (or ride the train one stop), and you'll soon arrive in Shibuya. Youthful, but older than Harajuku and younger (and less generic) than Shinjuku. Looking for urban mass market hipster culture? You can't go wrong in Shibuya. But dig a little deeper, and you'll find some pretty interesting bars, clubs, and other establishments that aren't so easy to define.
There's no way you can give all these areas their justice due in even two days, so if you've got the time, why not plan on a few days in this area? Break up the urban intensity with a stroll in Yoyogi Park. The park's headliner is Meiji Jingu, a shrine of great attraction.
Did Someone Say "Food"? You'll never find out if 10 days is enough time in Tokyo if you die from starvation.
Our quest to find out if 10 days is enough time in Tokyo has so far been focused on things to see. How have we ever gotten this far without talking about food? Being the capital of Japan, the best of the best is of course readily available. Also, with so many Japanese having moved to Tokyo from across the country, there is a rich tapestry of regional tastiness to get your mouth around. OK, don't eat the tapestries.
Edo-mae sushi originates from Tokyo (which used to be called Edo). Before that, sushi was generally of the pressed rice style that originated from Osaka. Nowadays, almost all sushi is in the Edo-mae style, though with modern advent of refrigeration, less vinegar and salting is required. At any rate, while in Edo, try the sushi! By the way, we offer great night food and local culture tours here in Tokyo, as well as in Osaka, Kyoto, and Hiroshima. Each is quite different from each other, reflecting the style and vibe of their respective cities.
If you're looking for a restaurant with lots of variety (and more things that are cooked), seek out an izakaya. They've got many small plates, and usually there's a mix of Japanese and Western items. They are also conducive to lots of drinking, if you're in the market for that sort of thing! While drinking is entirely optional, it's not the best kind of restaurant for young kids.
A Few Days Here, A Few Days There
You see, it all has added up quite quickly, no? So is 10 days enough time in Tokyo? What we can't write about explicitly is the time you will spend just drinking it all in. Give your days plenty of time to leisurely observe all that's going on around you. That's the best way to get to know the real Tokyo.