There's so much to see in Japan that it can sometimes feel a bit overwhelming! Many visitors debate including Hiroshima on a first trip to Japan, so we're here to help you decide.
The same high speed train line connects Tokyo with Kyoto, Osaka, and Hiroshima, so actual travel time isn't too bad. Ultimately, it's just a matter of how many days you have, how focused you are on big city Japan, and how many days you want to spend exploring deeply historical spots like the temples and gardens of Kyoto. Hiroshima can be done as a hurried day trip from Kyoto or Osaka, but spending a night there is imminently worthwhile and sure to leave a lasting impression.
Let's talk logistics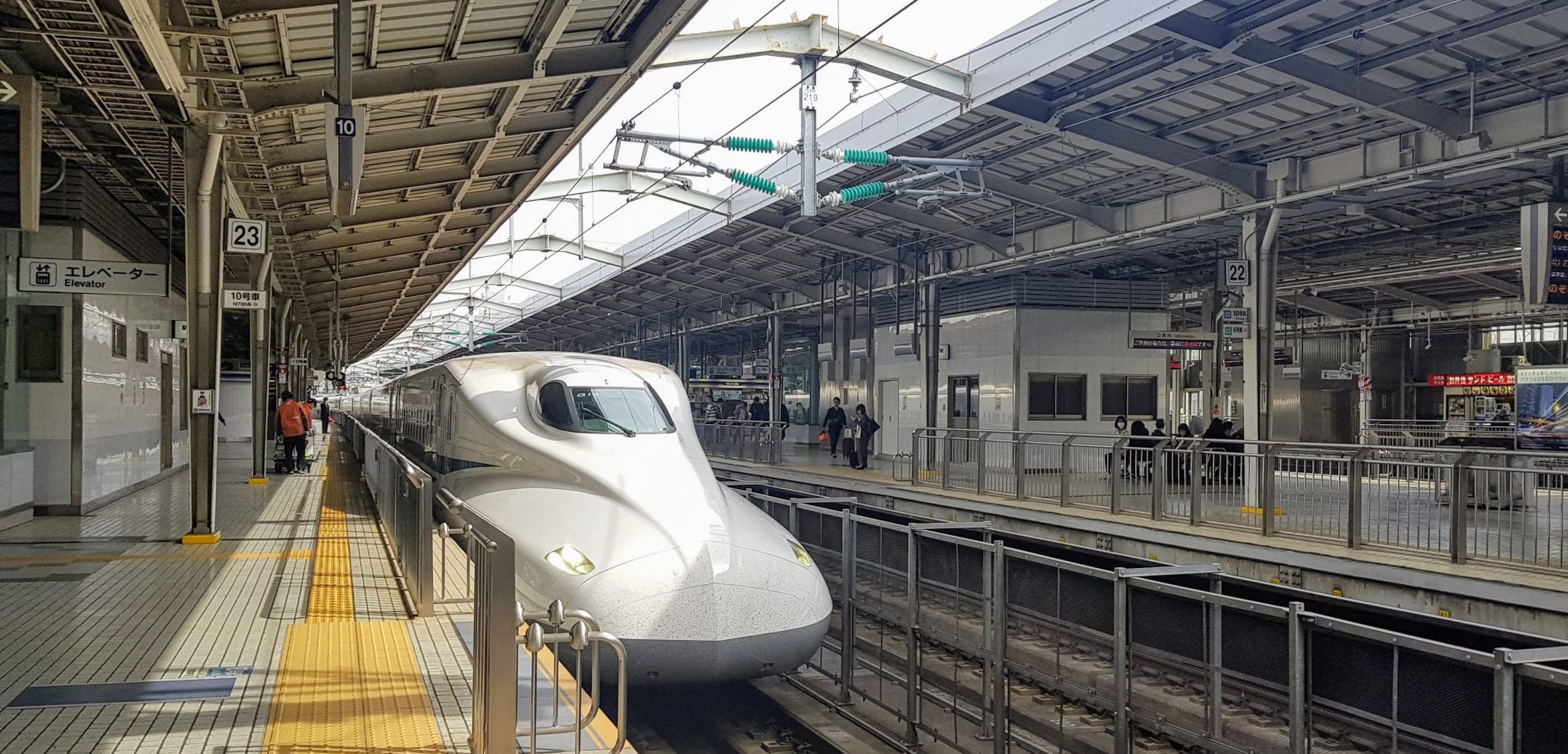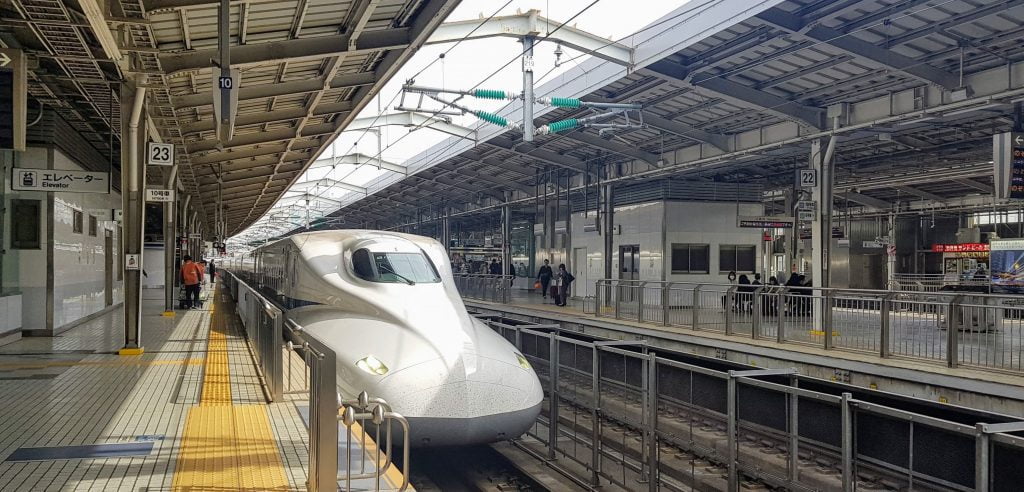 You can get from Kyoto to Hiroshima Station on the shinkansen ("bullet train") in as short as 95 minutes using Nozomi service. However, you should be aware this train is not covered by the Japan Rail Pass. Instead, Japan Rail Pass holders should use Hikari service, which can be as little as a mere 9 minutes slower if you choose your train wisely. Travel times between Osaka (Shin-Osaka Station) and Hiroshima are about 15 minutes less than from Kyoto, regardless of whether you go by Nozomi or Hikari. For passengers starting from Osaka, there is also Sakura service available, which is about as fast as Hikari, but has the added bonus of more spacious seating in the reserved cars (2-aisle-2 seating versus 2-aisle-3 seating).
When it comes to pricing, at the time of writing, the one-way fare between Kyoto and Hiroshima was 11,420 yen (roughly US$103), while between Osaka and Kyoto the fare comes in at 10,430 yen (roughly US$94). There is no discount for roundtrip/return purchases. Remember, as long as you don't ride the Nozomi (or, from Osaka, the Mizuho) service, the Japan Rail Pass includes journeys to Hiroshima.
So how do I go about including a visit to Hiroshima?
If you've only got a week in Japan, it's going to be tight. Tokyo and Kyoto should be must-sees for you as a first time visitor. A somewhat frenetically paced trip allows for 3-4 days in Tokyo, and 2-3 days in Kyoto. Based out of Kyoto, there'd be the possibility of a half day trip to Nara or a full day trip to Osaka (and Osaka's great fun at night!). Given this type of plan, you'd have a day or so in Hiroshima. But once you are talking overall trip lengths of ten days or more, there's more breathing room. Tokyo and Kyoto are non-negotiable for most visitors. From there, locales competing with Hiroshima for a visit would be Hakone/Mt. Fuji area, Kanazawa, and Osaka.
One thing to consider is flying home from KIX (Kansai Airport). Around 30 minutes from central Osaka, the airport has a plethora of international flights. Returning from KIX obviates the need to back track all the way to Tokyo just for your flight home. Furthermore, the airfares are often no more expensive to fly, for example, into Narita and out of Kansai.
Now that you've arrived, where to?
Good news if you've found a way to make it to Hiroshima! There are two items on everyone's checklist when they visit, and for good reason. Both are monumental and are experiences unobtainable in other parts of Japan.
The devastation witnessed in Hiroshima after the world's first wartime use of a nuclear weapon shall never be forgotten. The Hiroshima Peace Memorial Park and especially the Hiroshima Peace Memorial Museum contained within, are sobering incarnations of a past that still has relevance today. The recently renovated museum features superb displays of haunting artifacts and pictures of the day. Though the museum may leave you with some lingering sadness, the park's natural luminescence with the inevitable laughter of children on school trips does serve to lift the soul.
The other stop on a first trip to Japan that includes Hiroshima – even a day trip – should be Miyajima. Though you may not recognize the name at first, the image of a "torii" (Japanese red gate generally associated with Shintoism) seemingly floating above the water is most likely familiar. Miyajima is an island, and most get there by a combination of train and ferry (both covered by the Japan Rail Pass). It is also usually possible to get there by high speed ferry from just outside the Hiroshima Peace Memorial Park. The ferry is not included on the Pass, but it can save a lot of time and hassle.
Out of the city and into stunning natural surroundings
Once on the island, you'll immediately (but hopefully not literally!) be struck by the presence of a large number of deer. Similar to the colony at Nara Park, these deer are free to roam as they please. The deer are an important part of the island's shrine culture. An important distinction is that unlike in Nara, here you are asked to not feed the deer.
From the docks, you may walk along the coast, and then also through the quaint, traditional shopping district, before arriving at Itsukushima Shrine, just offshore of which is the famous torii (gate). A series of outdoor, wooden walkways connecting various structures forms the shrine complex. It being Shintoism, there are many places to pray along the way. It being magnificently located on the coast, there are amazing views to take in seemingly around each corner. For those especially interested in views or getting a bit deeper into the heart of the island, the ropeway makes for an enjoyable, and recommended stop after your shrine visit. While there is a shuttle bus to get you there, the walk isn't terribly arduous.
Spending the night? Perfect.
Hiroshima is not just about the past, as important as the past is. Hiroshima is also a modern city with around 1.2 million denizens going about their lives. The Hondori shopping street is a great place to take in the local scene. Further, since it is a covered arcade, poor weather won't stop the fun. Incidentally, we show around our guests in this area (and feed them very well too!) on our night tour.
Interested in sake (Japanese rice wine)? We behoove you to visit the Nishijo area. You're sure to be beguiled by the much more relaxed atmosphere here compared to some other sake districts. Check out Kamotsuru Distillery, which has the most elaborate displays set up for visitors. and plenty of free tastings too. You should also take the time to wander the streets and visit some of the smaller producers. The tourism office located in the train station has free maps for you. Nothing is more than a few minutes' walk apart.
Hiroshima visit on a first trip to Japan? If at all possible, yes!
Hopefully we've convinced you to stop by this varied, right-sized city. What we can't put to words here is how friendly the people are. They are simply so genuinely happy you've come to explore their city. And the good news about happiness is how infectious it can be.