Tokyo Private Tour
Private Tour
4 Hours (approx.)
Up to 8 People
First kid free! Add'l half price or less.
A Unique Tokyo Half Day Tour
Despite some first-glance similarities, the west and east sides of central Tokyo are very different animals. The west side — which includes big name neighborhoods like Shinjuku and Shibuya — is actually much newer than its cousins on the east side, including Ueno and Asakusa, and even around the Tokyo Station area. 
On this private tour of Tokyo, we focus on the east side of the city. Here, you'll definitely be steeped in more history than in the west and you'll also notice the whole feel of the city is different. 
Once upon a time, places like Shinbashi, Asakusa, and Ueno were among the most important centers of activity in Tokyo. These areas of the city are all on or near the Sumida River, which we ride up on a scenic boat ride. 
If you're seeking classic Tokyo with settings and stories that are solidly pre-war, this is your tour.
Why take a private Tokyo tour?
Our local guides are passionate about the culture of Japan's cities. We are all native or near native-level English speakers and love to share unique insights into the past and present of the cities where we live. Taking you around the historic parts of Tokyo on this private tour, we will share both the popular sights and the lesser-visited gems of this megalopolis. 
If you love history and culture, you might also like our Kyoto private car tour where you can delve deeper into the traditions and temples making Kyoto so famous. 
Before you leave Tokyo, however, you might also want to join us for an evening Tokyo food tour to learn about local food and dining customs.
Does this look like fun? Book tickets today!
Private Tokyo Tour Overview
A half-day tour of Tokyo focused on the more historic parts of the city begins with Shinbashi. Today, Shinbashi is an important and historical business district, but it also holds a shining place in history as the Tokyo terminus of the rail line. Before Tokyo Station, there was Shinbashi.
Learning About Shinbashi Station
Japan was essentially closed off to foreigners during the Edo period (1603-1868). During that time, Tokyo grew stronger and stronger, soon becoming the undisputed center of power and fortune in the country. 
Once the doors were flung open around 1868, western influence and technology quickly set about changing the face of the city. 
But, in 1872, Shinbashi was the terminus for the rail line linking Tokyo to Yokohama. Over the next few decades, it also linked the major population centers of Nagoya, Kyoto, Osaka, and Kobe. 
We begin our private Tokyo tour here at "SL Plaza" just outside the modern day Shinbashi Station. A big steam engine locomotive is on display, and makes for a perfect backdrop to begin learning about the Tokyo years between 1868 and World War II.
As time passes, change often comes. When the land is as valuable as it is in central Tokyo, you can be extra sure of that! Tokyo Station long ago replaced the role of Shinbashi Station. The original Shinbashi Station and adjoining railyard, while partially preserved, has been consumed by sparkling office buildings, hotels, and residences in the Shiodome and adjacent complexes. 
We'll walk through this area a bit, recounting the change, before we get to the lovely riverside oasis of a Japanese garden known as Hamarikyu.
Enjoying Hamarikyu Gardens
Once the family garden of the Tokugawa Shogun (for a time, arguably the most powerful man in the country), Hamarikyu is noteworthy as having the only saltwater pond of any garden in the city. The waters ebb and flow directly off the Sumida River on which it lies. 
Beyond this pond, many other pleasant sights and strolling areas grace these grounds. A lovely tea house also resides in the middle of one of the ponds. It may be possible to stop here if you're interested. 
When we're done here, we'll get on one of the typical low slung sightseeing boats that ply the Sumida River and head for Asakusa.
A Private Asakusa Tour in Tokyo
We're not going to let an opportunity to show you Senso-ji slip by. With your knowledgeable guide at your side, you will learn about the history of this very early Buddhist Temple in Japan. You'll find out why it differs in appearance from most temples in Kyoto, or most anywhere else in Japan for that matter.
Asakusa today is much more than just Senso-ji and the shopping street leading up to it. This was also the case a hundred years ago, when Asia's first subway started operation between Asakusa and Ueno, which is our next stop. 
The fact that the first subway was built here demonstrates just how central, busy, and valuable the area was once. That is not to say the area has fallen on hard times. But, rather, to point out that the Asakusa/Ueno area once held the prominence that Shinjuku and Shibuya hold in the metropolis today. Hard to imagine, but true.
Visiting Ueno/Okachimachi for True Marketplace Grit
From touring Asakusa, we will venture toward Ueno. This area has, for generations, been where street vendors and shops of all stripes sold their wares and their foods. 
It is probably just as busy an area now as it was centuries ago. Once you get a look at the scene, you'll know why. This is no highly-manicured, corporate-dominated shopping district. Not at all.
Since this is your own private tour of Tokyo, we could also include a visit to the Tokyo National Museum. Their repository is unrivaled across virtually all the arts and, if you are up for it, we are super keen to dive deeper into art and the orbiting culture of the various periods with you.
All Along the Sumida River 
By default, our tour of Tokyo's east side shows you an unheralded history of the city in all things rail, architecture, nature, religion, and commerce. 
All of these spots are along or not far from Sumida River. This is indicative of a past era when the river meant something along the lines of what the Yamanote (loop) Line means to the hordes of train riders using it each day today. 
All of that said, if you let us know some specific interests you might have, we are happy to suitably modify your Tokyo tour. 
We also are happy to create an experience longer than the 4-hour itinerary presented here. Please see below for more details.
Does this look like fun? Book tickets today!
Quick Tips for Our Half-Day Tokyo Tour
There are a couple of things we'd like you to take note of before joining us.
Please come wearing comfortable shoes. We do a fair bit of walking. For those who wish to avoid too much walking, please let us know and we will make our best attempt to suitably modify the itinerary.

We'll be outdoors most of the time, so do keep the weather in mind.
Inclusions:
All guide costs

All standard costs while on tour (admissions, river cruise, local train rides)
Exclusions:
Admission to Tokyo National Museum (should you choose to go)

Any expenses resulting from your customizing of the tour

Food and drinks
Options:
Pickup can be arranged by request. This means we will gather you about 30 minutes before the tour starts (we'll confirm the timing based on your location). Fees below do not include your transportation cost, but we can tell you exactly how much that will be once we know your location. Prices below are for the entire group.

Within central Tokyo (along or within the Yamanote (loop) Line): 5,000 yen

Odaiba: 7,000 yen

Other areas: Please inquire.

Extensions are available at 4,800 yen/hr. Please discuss how you would like to use extra time with us in advance.
Historic and Cultural Landmarks
Tokyo's modern side may get the most attention, but we are silly purists at heart, which is why we absolutely love taking people to the older parts of the city. Despite the war devastation, the east side of Tokyo still has a narrative that speaks to an earlier time. Shinbashi, Hamarikyu, and Senso-ji all have their own superlatives, and that's all before we even get into the neighborhoods.
Easy Access
Meeting in front of the giant steam locomotive at Shinbashi Station makes for a fitting start to our day.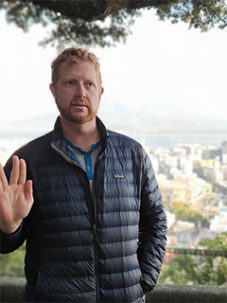 Kevin
We think it's important that everyone who works for Pinpoint Traveler is an active guide too, even the owner. Kevin's been in Japan thirteen years, but spent the first ten in the corporate world. Now he shares his love for Japan outside the confines of the office.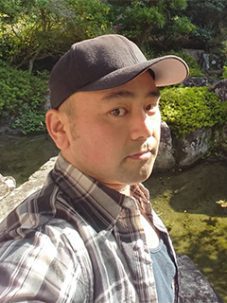 Shoji
Born in Japan, but moved to Canada when he was still quite young, Shoji is back and ready to share is passion for Japan with you. His main dominion is Osaka and on down to Koya-san and Wakayama, but he's such a popular guy that we often send him even further afield by request.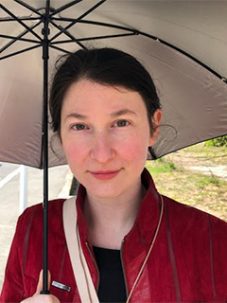 Mardi
Mardi's our Kyoto guide-in-chief, and her love for the city is infectious. She's got an uncanny ability for giving people just the right amount of information while still ensuring the tour stays light and fun. Be it temples and shrines, gardens, or nightlife, Mardi's your gal.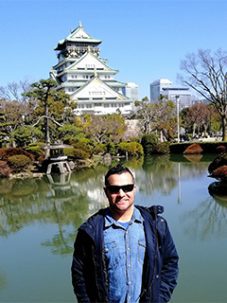 Dan
Dan is a Spaniard, so of course his Spanish is native level, but his English is fantastic as well. He's got a warm personality and consistently makes our guests feel like they've made a new friend within minutes of meeting him. He also knows Osaka and Kyoto like no one's business!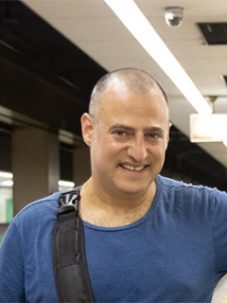 Levy
With nearly twenty years in Osaka, Levy's got this place WIRED. He's a major samurai and history aficionado, and in addition to knowing all the top sights like a true pro, he knows Osaka's nightlife better than (dare we say it!) the vast majority of Japanese who call Osaka home. Levy's originally from Israel, and runs tours in Hebrew too.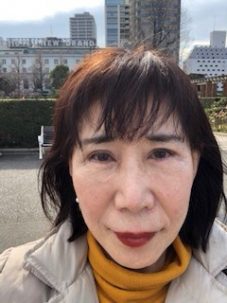 Suzie
Suzie is Japan born and raised, and we can't recommend her enough for tours in Tokyo and Yokohama. Our prior guests frequently say nicer things about Suzie than any of our own mothers have said about us! The consummate pro, she's not just got all the info, but also an uncanny knack for knowing what to show our guests.