An Osaka Private Tour of the Castle & Beyond
Our Osaka Castle guided tour goes beyond the city's most prominent landmark to also show you the places and spaces that make this city unique. As locals who live in and love Osaka, we aim to share the less touristy sights so you can delve deeper during your visit.
Of course, we visit Osaka Castle; it's naturally a must-see in the city. And then we head to the boisterous Shin-Sekai area, giving you a glimpse into the vibrant Osaka culture. But we also tread where the vast majority of visitors don't: The oldest Buddhist temple (and grounds) in Japan, one or two very impressive and lightly-trafficked gardens, a Shinto shrine of understated immensity, and the tombs of Sakai, which date back over one thousand years.
Why go beyond Osaka Castle?
Even if you are also visiting Kyoto, the historical and religious sights we visit in Osaka are nothing like what you would see there. Join us and learn what makes Osaka so special, starting in the Castle and exploring beyond.
For those interested in Japanese cooking knives, we've got great things to show you in Sakai City, where some of Japan's most famous knives come from.

Curious about our beloved city? Check out our other Osaka tours to explore more. We highly recommend our Osaka foodie tour! If you're visiting Kyoto as well, you might like our Kyoto private car tour to explore the exceptional sights of Arashiyama, Fushimi Inari, and more.
Private Osaka Tour Overview
We're going to be perfectly honest with you: This is not the tour for you if you want to focus on central Osaka. (We've got a great half-day private Osaka walking tour and also another full-day Osaka sightseeing tour that show you the best sights with aplomb.) This tour instead aims to keep one foot in the popular and one foot in some really meaningful, special parts of Osaka and neighboring Sakai City that don't get their due.
Start with an Osaka Castle Guided Tour
We're whisking you to the castle first because there is no better symbol of the power Osaka wielded around the turn of the 17th century. In the days before Tokyo became remotely important, Osaka was the center of it all. (Osaka's still the center of it all for most Osakans, but that's another story altogether.)
Fortunes change and Osaka has been no exception. As you'll learn during our tour around Osaka Castle, the building was destroyed more than once, with the last time being during World War II. With Asia's largest weapons manufacturing facility just next door, it was sort of inevitable. Still, the exterior of the castle and the surrounding park doles out historical aura and makes for a great place to talk about the city itself.
Going Beyond the Tour of Osaka Castle
From warrior culture to Buddhism, we walk around the peaceful and architecturally noteworthy grounds of Shitennoji. We're going to go way back here, to the 6th century when Buddhism was just getting a foothold in Japan. 
Since it was Koreans who introduced the teachings (some still shy away from calling Buddhism a religion), the buildings offer a very different style than the much later designs you may see in Kyoto (though not so different from Nara's Todaiji giant Buddha, which dates back to around the same time). 
Just a five-minute drive away, we find ourselves once again in a totally different environment as we walk around Shin-Sekai. This area is fun for the whole family and a very, very Osaka scene.
Exploring Beyond Osaka Itself!
After lunch, we go down to the southern extreme of Osaka for a walk around Sumiyoshi Taisha. Often informally voted among us guides as the nicest religious facility to visit on tour, you'll find the lack of any crowds whatsoever to be disarming. The buildings, stories, and just plain ol' strolls are a true pleasure and feel absolutely timeless.
Now firmly in Sakai City, we're taking you high up to the top of City Hall for a view back at Osaka and the famous tombs. Did you know that Sakai's tombs are one of the three largest burial sites in the world? They rank alongside the terracotta warriors of China and the pyramids of Egypt. 
Since the tombs are holy, we can't set foot on the property. But they are so enormous that viewing them from above allows for the greatest understanding anyway. Still, there is something special about viewing what we can at street level, so that's what we do next.
A Special Place Tourists Don't Visit
In this private tour of Osaka (with non-Osaka bits), we like to take guests to places the big tour groups never venture. We wrap up our day with a visit to the superb Japanese gardens at Daisen Park. We are almost willing to bet you money you won't see a single other tourist here. 
The gardens are lovely and never, ever crowded. At only a few decades old, the garden is also slightly different than some of the ancient layouts you may have seen in other parts of Japan.
For those interested in Sakai's knife culture, do let us know so we can take you to the fine museum and also provide an opportunity to perhaps purchase a knife or two to take home with you (checked luggage only!).
Remember, this is a private tour! So if you want to visit another spot not mentioned here, simply let us know and we'll make it happen.
Quick Tips for Our Osaka Castle Tour & Beyond
There are a couple of things we'd like you to take note of before joining us.
Please come wearing comfortable shoes. While this is a private car tour of Osaka, there is inevitably a fair bit of walking in the big city. For those who wish to avoid walking, please let us know in advance and we will modify the itinerary to suit your requirements.

Please let us know in advance if you are interested in Sakai's cooking knife culture so we can better plan your day.
Inclusions:
Hotel pickup and drop-off in central Osaka

All vehicle costs
Exclusions:
Food and drinks

Admissions (expect to spend around 200 to 500 yen)

Pickup if you are outside of central Osaka (defined as within or along the JR Loop Line). North of the Yodogawa River (but still in Osaka city) will incur a 1,000 yen group surcharge for both pickup and drop off. Port of Osaka, Hyatt, or Universal Studios area pickups will incur a 2,500 yen extra fee each way. Fees are for the whole group, not per person.
Options:
Extensions are available at 5,000 yen/hr. Please inquire.
Historic and Cultural Landmarks
Osaka Castle once befitted the most powerful man in Japan, which is a pretty impressive feat. Our visits to the two most famous religious grounds, Shitennoji and Sumiyoshi Taisha, are also clear top-notch landmarks. Then there are the tombs! What can we say? So much to see.
Easy Access
It doesn't get much easier than us coming to your lodging for pickup, which is just another nice thing about taking an Osaka private tour by car.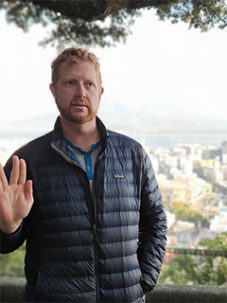 Kevin
We think it's important that everyone who works for Pinpoint Traveler is an active guide too, even the owner. Kevin's been in Japan thirteen years, but spent the first ten in the corporate world. Now he shares his love for Japan outside the confines of the office.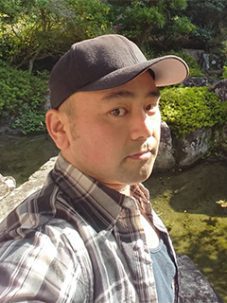 Shoji
Born in Japan, but moved to Canada when he was still quite young, Shoji is back and ready to share is passion for Japan with you. His main dominion is Osaka and on down to Koya-san and Wakayama, but he's such a popular guy that we often send him even further afield by request.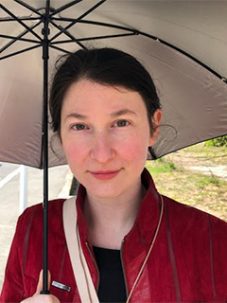 Mardi
Mardi's our Kyoto guide-in-chief, and her love for the city is infectious. She's got an uncanny ability for giving people just the right amount of information while still ensuring the tour stays light and fun. Be it temples and shrines, gardens, or nightlife, Mardi's your gal.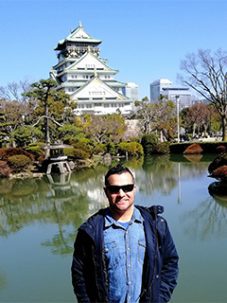 Dan
Dan is a Spaniard, so of course his Spanish is native level, but his English is fantastic as well. He's got a warm personality and consistently makes our guests feel like they've made a new friend within minutes of meeting him. He also knows Osaka and Kyoto like no one's business!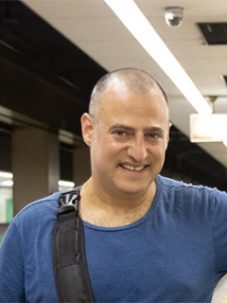 Levy
With nearly twenty years in Osaka, Levy's got this place WIRED. He's a major samurai and history aficionado, and in addition to knowing all the top sights like a true pro, he knows Osaka's nightlife better than (dare we say it!) the vast majority of Japanese who call Osaka home. Levy's originally from Israel, and runs tours in Hebrew too.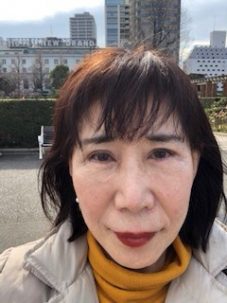 Suzie
Suzie is Japan born and raised, and we can't recommend her enough for tours in Tokyo and Yokohama. Our prior guests frequently say nicer things about Suzie than any of our own mothers have said about us! The consummate pro, she's not just got all the info, but also an uncanny knack for knowing what to show our guests.