Private Osaka Walking Tour
From ¥8,050/person
Private tour option
4 Hours (approx.)
Up to 8 People
First kid free! Add'l half price or less.
A Genuine Osaka Half Day Tour
Experience both the excitement of the city's top spots and the interesting allure of the more hidden gems scattered about the city on our private Osaka walking tour. We keep the feet to the pavement, allowing us to navigate where cars can't go on this walking and public transit tour. 
Naturally, an Osaka Castle walking tour and visiting the Namba/Dotonbori areas are must-dos, but you'll also visit and learn about interesting old neighborhoods, go up high for some views, and down low for some eye-opening marketplaces. 
A native or near-native English-speaking (or other selected language) guide will spend four hours with you on this private tour. You'll be regaled with interesting commentary and relevant cultural discussion about what life in big city Osaka is like, and how it's different from Kyoto, Tokyo, or — for that matter — anywhere else in Japan!
Osaka is known for having very colorful denizens and this cast of characters (and their dubious fashion) reliably makes for an interesting backdrop. Osaka people are notoriously outgoing and warm, quite unlike Tokyo. We in Osaka think (or at least assume) that Tokyo people are nice, but they come off so boring that it's just hard to tell..! Jokes aside, we aim to really show you not just the places, but the people and ambient culture of our fair city.
You might also be interested in our full-day Osaka Castle Tour and Beyond by car, taking you farther afield throughout Osaka and its surrounds. We also highly recommend you join us in the evening for an Osaka foodie tour to tickle your tastebuds and enjoy tachinomi-style dining like a local.
On the Private Tour, enjoy flat rate pricing up to 8 guests. For shared tours, enjoy free or discounted child (<18) pricing!
Pinpoint Traveler has an average score of 4.7⭐ across over 500
reviews on
multiple review sites
. Below is a sampling of some of our most recent reviews for our
Osaka Walking Tour
Fun Day
@Stephen_W
Kevin has an extensive knowledge of all things Osaka and was energetic wanting to show as much as I would like. We had a great day.
You'd Never Find it on your own
@Anna_L
Brent was a great tour guide. He conveyed his knowledge not only of the food but also culture and local customs. We had fun, ate well, enriched our minds. Loved the local places he picked that we would not have found on our own. Even if we did, wouldn't know what to order.
Absolutely Brilliant, must do
@PnPTurner
Fantastic tour with my guide Jolie. Saw lots of Osaka which I'm sure you won't find anywhere else. Highly informative and a must do for first time in Osaka
Super Lito
@Richard_A
Lito was a very kind and knowledgeable guide. His geeky side really added to the tour and he answered lots of our questions. Would recommend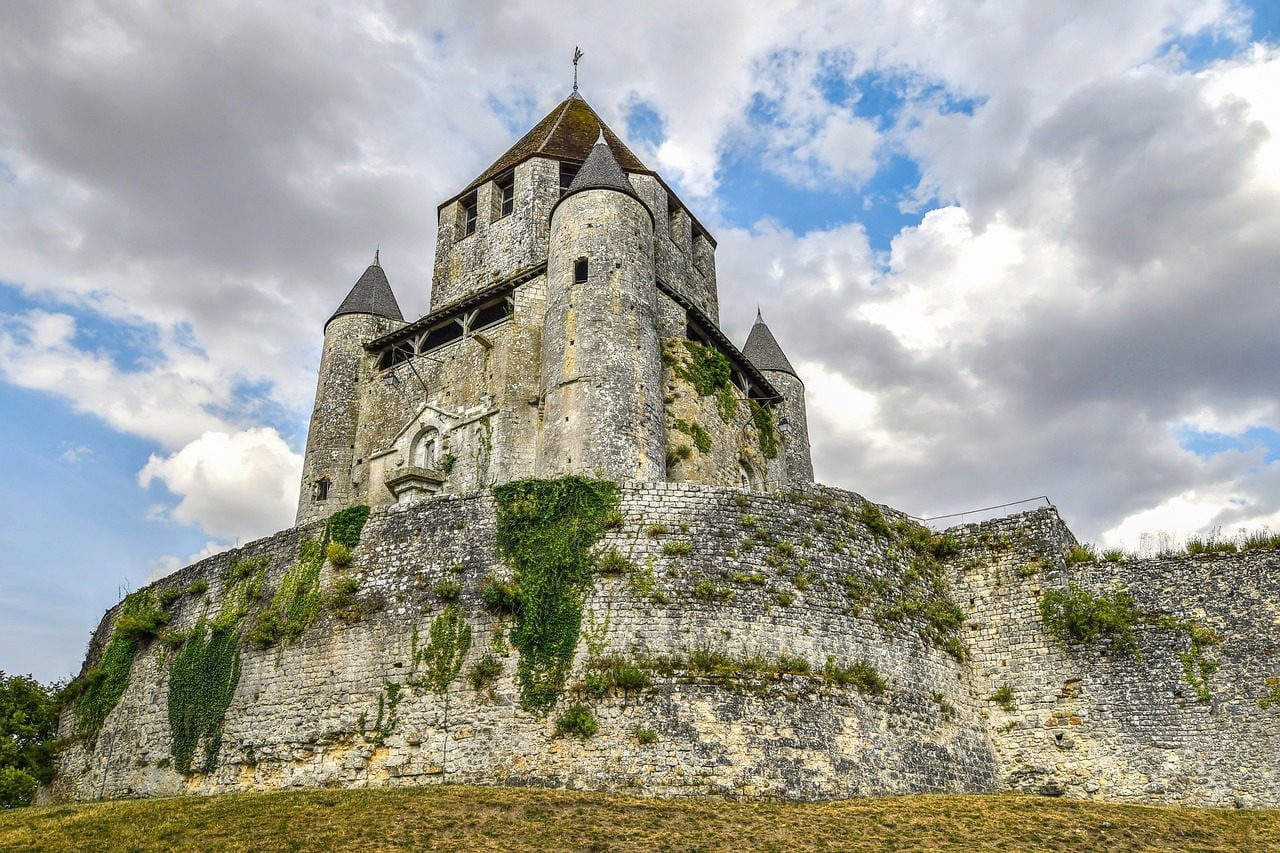 A Must while in Osaka
@Joseph_C
Great crash course to get your bearings, especially if your stay in Osaka is short like ours was. The guide was friendly, knowledge, and had a deep reverence for the culture.
A WONDERFUL OSAKA EXPERIENCE
@ricardorK4790XN
My wife and I had a wonderful time on our tour with Ferdinand. He was extremely knowledgeable, informative, and SO personable. He made the wonderful sights and interesting places we went to all the more memorable. MERCI!!!
Insight into all things Osaka
@Rob_F
Ferdinand was a very good guide and his local knowledge, cultural insights and general understanding of all aspects of Osaka was very good
Great half-day private tour
@Louis F
Levy was a great guide and able to change plans with all the corona shutdowns and I mentioned that I was all templed out. We visited a few food places instead and definitely saw some places I never would have found on my own. Got some great knowledge and history on the tour as well
Half- day Osaka 4-hour Off-the-beaten-track tour
@autumn11mnl
This was truly an enjoyable tour for my son, nephew & myself! Our guide, Brice, knew exactly where & what great hidden places to see in Osaka & more! He also gave us wonderful info & insights of each place visited! And took us to places we would not be able to see by ourselves! We truly enjoyed this walking tour! A MUST!
Great fun and gorgeous city
@Karen S
We were in Osaka for business and were fortunate to have time for the one day tour of Osaka with Violeta. She was a joy! Well informed about the history of the city and fun places to visit! Highly recommend !!
Does this look like fun? Book tickets today!
Osaka Walking Tour Overview 
During our half-day Osaka tour, you'll see that things are not quite as obvious as they seem on the surface. Well, with the exception of Osaka Castle, which has the sheer enormity to be pretty obviously noteworthy. But the castle has stories behind it that are much more obscure. Stories about Osaka's power ebbing and flowing, stories about what "was" and what "is" today. And then there's the story of World War II, which is what destroyed the prior iteration of this structure.
A Walking Tour of Osaka, with Context
Kyoto has heritage and a landscape untouched by World War II. Tokyo has giant hustle-bustle and is all very international. It's also very cosmopolitan in the sense that Japanese from all points in Japan flock there by choice or company edict. Osaka, however, is largely a purebred civilization that beats to its own tune. This is what we want to share with you once we finish our Osaka Castle walking tour and leave the past behind.
One of our favorite neighborhoods is one of Osaka's major Koreatowns. Did you know that more Koreans and those of Korean descent live in Osaka than anywhere else in Japan? Let us guide you through this warren, this unabashed ghetto. This being Japan, it is of course not dangerous at all.
Experience Real Osaka Culture
Be enthralled by major gear shifts as we go from grit to glitz, darkness to expansive views, then on to two different equally idiosyncratic and largely anachronistic entertainment zones. There's just so much to take in on this Osaka walking tour! Since this is a private tour, we're going to be able to answer all your questions along the way.
Does this look like fun? Book tickets today!
Quick Tips for Our Half Day Osaka Tour
There are a couple of things we'd like you to take note of before joining us.
Please come wearing comfortable shoes. We do a fair bit of walking around Osaka. For those who wish to avoid too much walking, please let us know in advance and we will modify the itinerary to suit your requirements.

You should buy a day pass for the subway (in Japanese, 大阪メトロ一日乗車券). It will make things easier and more economical over the course of the day. Also, if you have a Japan Rail pass, bring that along too for the one ride we take on JR.
Inclusions:
Exclusions:
Your transportation (figure between 600 yen and 930 yen per person)

Food and drinks. We don't make a restaurant stop, but there will be chances to buy food along the way if you like
Options:
Pickup can be arranged by request. This means we will gather you about 30 minutes before the tour start (we'll confirm the timing based on your location). The fees below do not include your transportation cost, but that will most likely be covered by your subway day ticket anyway. Prices are for the entire group.

Within central Osaka (along or within the JR Loop Line): 4,000 yen

North of the Yodogawa River, but still in Osaka city (this includes Shin-Osaka area): 5,000 yen

Port of Osaka, Hyatt, or Universal Studios area pickups: 6,000 yen

Extensions are available at 4,000 yen/hr. Please inquire.
Historic and Cultural Landmarks
Osaka Castle is the city's best-known historic landmark. Even if the structure itself is post-war reconstruction, the exterior is true to form, and visiting the spacious grounds adds even more to the appeal. As our day progresses, the landmarks become more a blend of the historical and cultural, with Tsuruhashi Koreatown and then Shin-Sekai, the entertainment district, which, although semi-modernized, has roots in the early 20th century.
Easy Access
If you are arriving by subway, since it's a fairly sprawling station, please allow 10 minutes at Tanimachi 4-Chome to find the right exit. Our meeting spot is at exit 2 at street level. If you are taking a taxi to the start point, please instruct the driver to take you to Tanimachi 5-Chome intersection, SE corner (谷5交差点の南東角).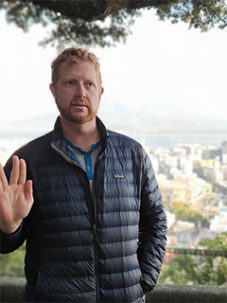 Kevin
We think it's important that everyone who works for Pinpoint Traveler is an active guide too, even the owner. Kevin's been in Japan thirteen years, but spent the first ten in the corporate world. Now he shares his love for Japan outside the confines of the office.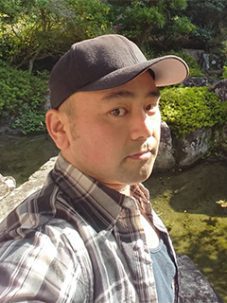 Shoji
Born in Japan, but moved to Canada when he was still quite young, Shoji is back and ready to share is passion for Japan with you. His main dominion is Osaka and on down to Koya-san and Wakayama, but he's such a popular guy that we often send him even further afield by request.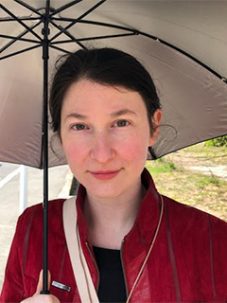 Mardi
Mardi's our Kyoto guide-in-chief, and her love for the city is infectious. She's got an uncanny ability for giving people just the right amount of information while still ensuring the tour stays light and fun. Be it temples and shrines, gardens, or nightlife, Mardi's your gal.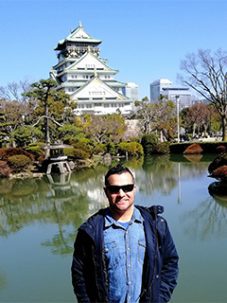 Dan
Dan is a Spaniard, so of course his Spanish is native level, but his English is fantastic as well. He's got a warm personality and consistently makes our guests feel like they've made a new friend within minutes of meeting him. He also knows Osaka and Kyoto like no one's business!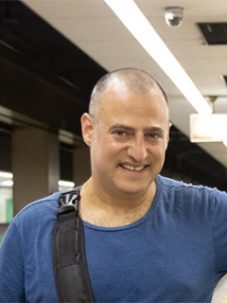 Levy
With nearly twenty years in Osaka, Levy's got this place WIRED. He's a major samurai and history aficionado, and in addition to knowing all the top sights like a true pro, he knows Osaka's nightlife better than (dare we say it!) the vast majority of Japanese who call Osaka home. Levy's originally from Israel, and runs tours in Hebrew too.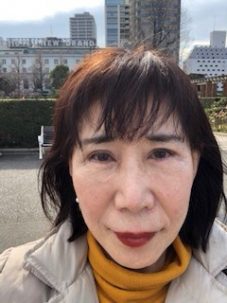 Suzie
Suzie is Japan born and raised, and we can't recommend her enough for tours in Tokyo and Yokohama. Our prior guests frequently say nicer things about Suzie than any of our own mothers have said about us! The consummate pro, she's not just got all the info, but also an uncanny knack for knowing what to show our guests.