Kobe Private Tour
Does this look like fun? Book tickets today!
Does this look like fun? Book tickets today!
There are a couple of things we'd like to let you know about before you book..
Please come wearing comfortable shoes suitable for walking. It's a car tour, but especially in cases where we go to the Botanical Garden, there will be a reasonable bit of walking. If you want to avoid walking, just let us know (in advance, if possible) and we will plan accordingly.

Best to bring a couple towels for your hot springs visit. One should be a roughly medium length washcloth (perhaps the one hanging off a bar next to your hotel room's bathroom sink?), and one more for drying off your body afterwards. If you prefer (or forget), you can always buy or rent towels at the hot spring facility itself.

Arima Onsen, and even more so the lookout from the top of Mt. Rokko, can often be easily 4°C (~7°F) cooler than the flats from which we came below. Once in awhile, there is even a bit of snow! Please dress appropriately for the weather.
Inclusions:
Hotel or Port of Kobe pickup and drop-off

All vehicle costs

All guide costs
Exclusions:
Lunch, and any other food and drink costs that may come up

Attraction admissions and your cable car fee. In total, 1,000 yen/person for the cable car and garden stop, plus around 700 yen/person to go in the hot springs (if you choose to do so) is a good amount to have in mind.

Pickup outside Kobe City. For cruise passengers, the Port of Kobe is included as a free pickup, but if you are located further out, please let us know and we will quote additional fees.
Options:
Additional time is available at 5,000 yen/hour (including vehicle usage). If there's something special you'd like to see or do, just let us know and we'll do our best to craft a perfect custom day.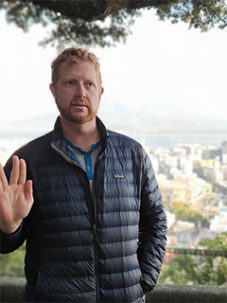 Kevin
We think it's important that everyone who works for Pinpoint Traveler is an active guide too, even the owner. Kevin's been in Japan thirteen years, but spent the first ten in the corporate world. Now he shares his love for Japan outside the confines of the office.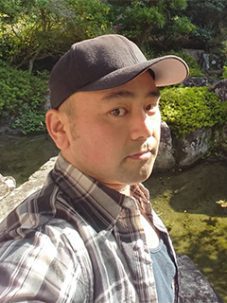 Shoji
Born in Japan, but moved to Canada when he was still quite young, Shoji is back and ready to share is passion for Japan with you. His main dominion is Osaka and on down to Koya-san and Wakayama, but he's such a popular guy that we often send him even further afield by request.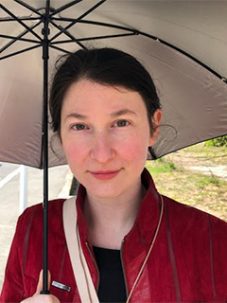 Mardi
Mardi's our Kyoto guide-in-chief, and her love for the city is infectious. She's got an uncanny ability for giving people just the right amount of information while still ensuring the tour stays light and fun. Be it temples and shrines, gardens, or nightlife, Mardi's your gal.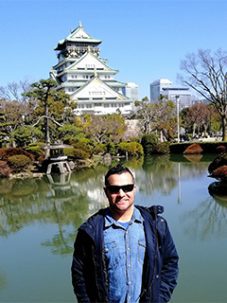 Dan
Dan is a Spaniard, so of course his Spanish is native level, but his English is fantastic as well. He's got a warm personality and consistently makes our guests feel like they've made a new friend within minutes of meeting him. He also knows Osaka and Kyoto like no one's business!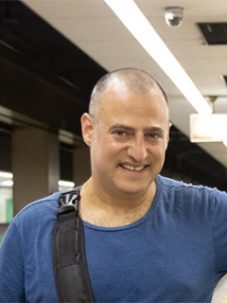 Levy
With nearly twenty years in Osaka, Levy's got this place WIRED. He's a major samurai and history aficionado, and in addition to knowing all the top sights like a true pro, he knows Osaka's nightlife better than (dare we say it!) the vast majority of Japanese who call Osaka home. Levy's originally from Israel, and runs tours in Hebrew too.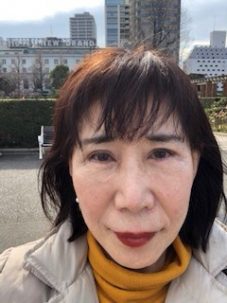 Suzie
Suzie is Japan born and raised, and we can't recommend her enough for tours in Tokyo and Yokohama. Our prior guests frequently say nicer things about Suzie than any of our own mothers have said about us! The consummate pro, she's not just got all the info, but also an uncanny knack for knowing what to show our guests.