Perhaps most famous for its beef, Kobe has been appearing on more and more Japan trip itineraries. But this international city shouldn't be thought of as merely a place to get your steak grub on, or as a launching point to Kyoto or Osaka. Kobe itself has much more than steak ready to serve up. And with more and more cruise ships calling at their large port, instead of asking "What are some hidden gems near Kobe, Japan," we should be asking if you'll have time to see them all!
Before we get into our top five less known Kobe spots, let's get you up to speed on some Kobe basics. The city's international port was a major center of trade an international influence primarily in the later 1800s. Still today you can see some of those old wealthy merchant homes up in the hills. (The area's known as the Old Foreigner Settlement, but since it's a well known attraction, we'll skip it here.) Today, Kobe is a rather well off city with refined culture, a large Chinatown (more impressive to Japanese than to visitors to Japan), and lots of classy shopping and dining.
Head for the hills for a beguiling natural experience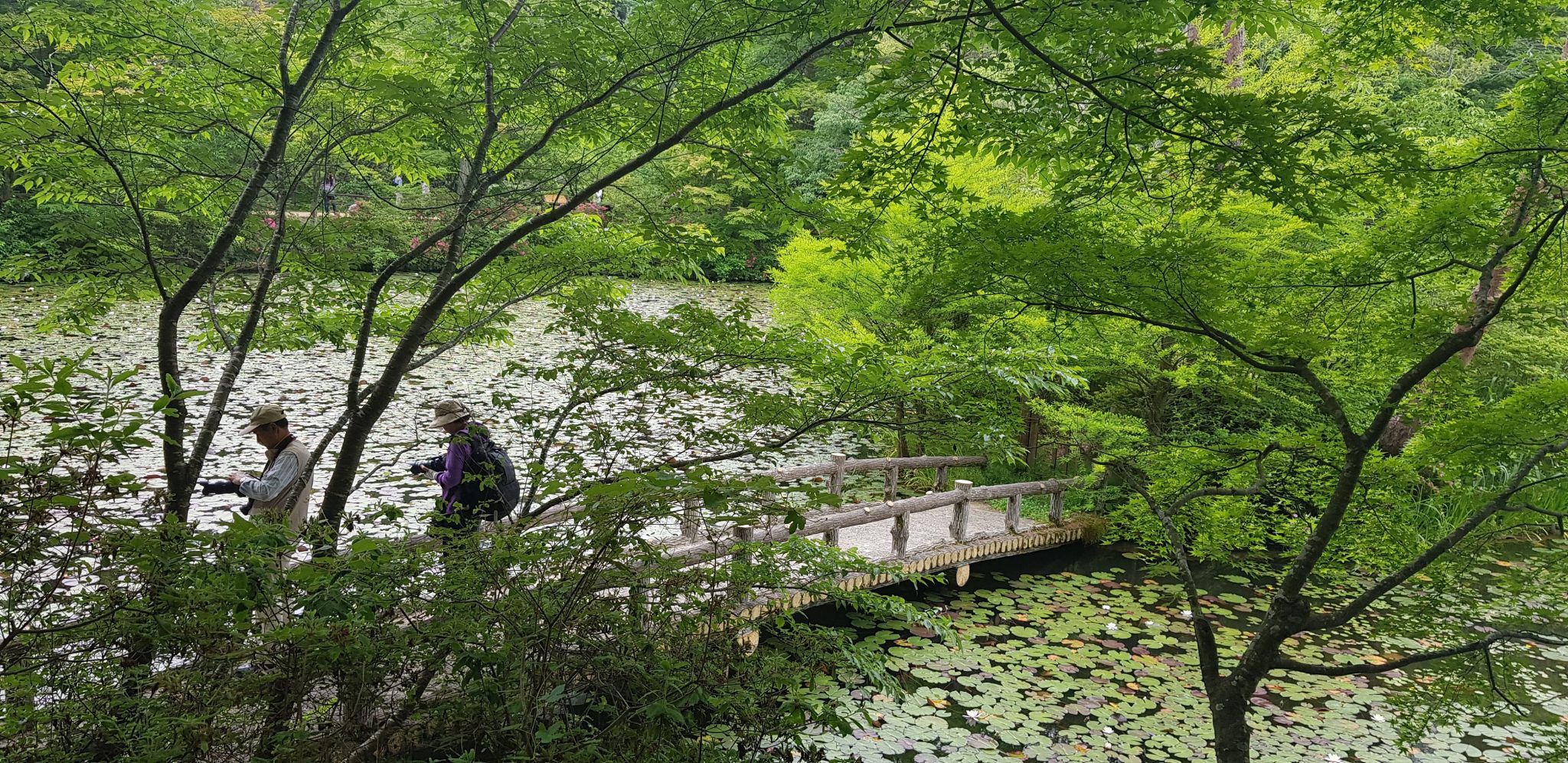 Kobe's Botanical Garden (a.k.a. Kobe Municipal Arboretum) is more like a sprawling nature preserve than a mere garden. It's in the hills above the city, so you'll need to ride a train and then a bus. Or, if you'll excuse our shameless self promotion, you can visit it on our private vehicle tour of Kobe. Either way, allow some time to breathe it all in. We dare say you may not visit such a lush, quiet, and peaceful spot on your entire trip to Japan! If you visit in summer, don't miss the incredible hydrangeas! So many strains, and so much beauty – it's an embarrassment of floral riches.
Hot tip: If you want to supersize your outdoor time, you can literally hike from Shin-Kobe Station around to the gardens. Plan on around two hours and a fair bit of climbing, but the sights along the way are fantastic. Early on you're treated to a very nice waterfall. From there, you go deeper into the mountains and exquisitely scenic solitude. This Kobe hidden gem is actually just adjacent to the center of the city! You can get there by subway too.
"Rock Garden" is one of the true hidden gems near Kobe, Japan
Looking to do some hiking with the locals? An easy train ride from central Kobe on the Hankyu line can take you there. The spot is called "Rock Garden," but this "garden" is more vertical than horizontal. Still, you can choose paths that are less strenuous than the one pictured above, and the views from the top are amazing! Plus, it's easy to set it up as a loop, where you start from one train station and end at another. We recommend starting at Ashiyagawa Station and ending at Okamoto Station. Bring a lunch to eat up top if you're keen.
Back in the city, and back to basics
Ikuta Jinja (shrine) is right in Sannomiya, the business and entertainment center of Kobe city. You might think something from the 1800s is old, but Ikuta Jinja is in fact more than 1800 years old! How's that for some heritage? The main shrine, pictured above, boasts all the grand splendor you might expect from such a site. Don't forget to also take a stroll behind the shrine, where a peaceful wooden grove exists, as well as a pleasant pond. With such a central location, Ikuta Shrine makes for an obvious choice when looking to break up the shopping and dining in the area.
Stroll a Japanese garden as lovely as you'd find in Kyoto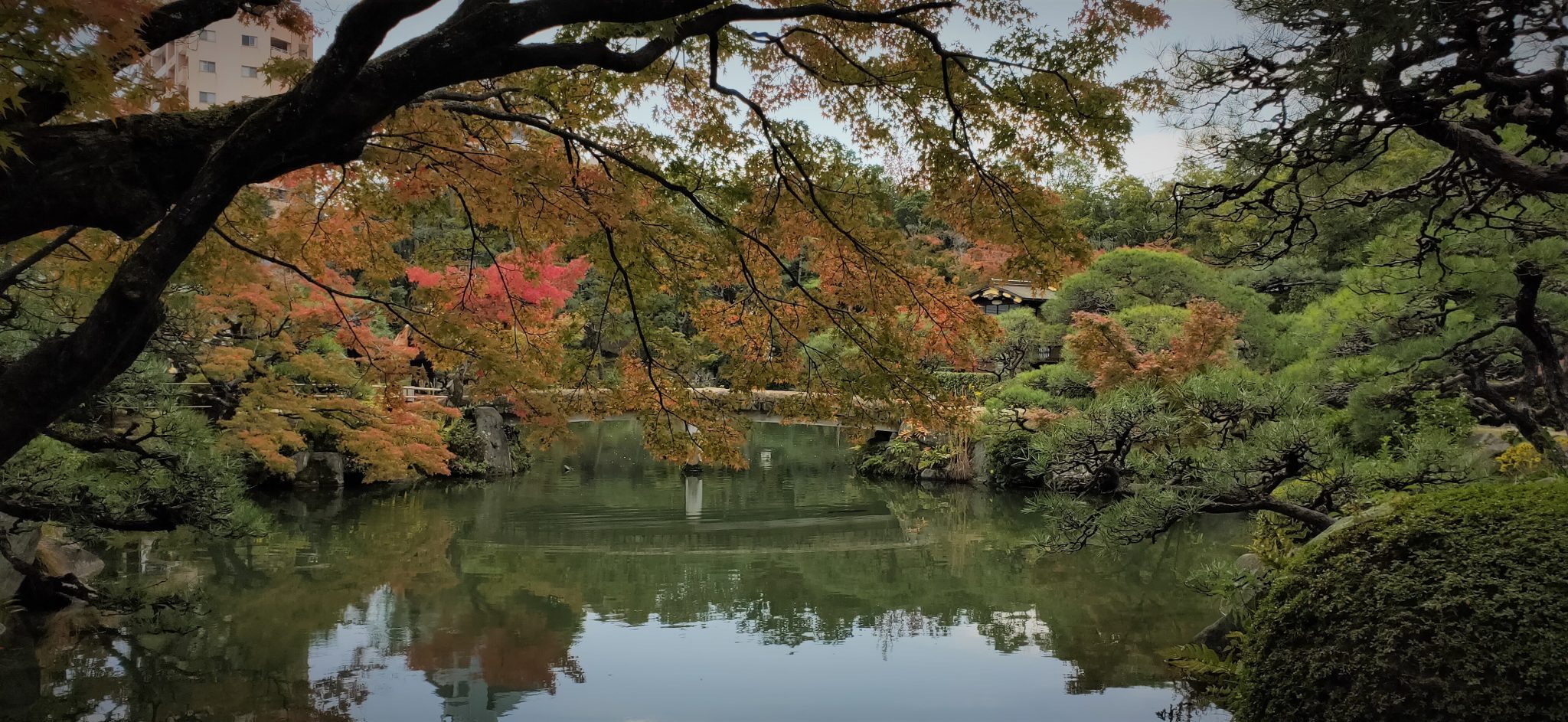 Foreigners rarely visit Sorakuen, which is a shame. Like any good garden, Sorakuen's face changes depending on the season, but you can count on a memorable experience no matter when you go. Multiple pathways surround a central pond with undulating elevation changes. A perfectly restored boathouse from the Edo era graces the shore. Open spaces allow you to spread out, while scattered hidden shady seating areas allow you to blend in and let the beauty envelope your soul. As an added bonus, this garden is never crowded. You can't say that about Kyoto's "big ticket" gardens! As you breathe it all in, you'll certainly agree with us that this garden is truly a hidden gem of Kobe.
Kobe's winter illuminations are famous throughout Japan
Combining Kobe's reputation for elegance and international flair, this wintertime illumination festival is unmatched in its splendor. This most certainly is not some sort of "string up lights in the trees" kind of affair. The lighting creates grand structures, through which you can walk in and around for maximum enjoyment. Radiating out of from this central display are avenues of twinkling glamor and symmetry. There's also always an interesting and varied collection of food stands scattered about with – you guessed it – an emphasis on Western fare. This a very popular (free) attraction with locals, so try and get there just as the skies darken, preferably on a weekday. Generally speaking, the festival runs from early December into January a bit, but do check online for the latest info.
With so much to do, you may not want to leave the cozy confines of Kobe!
We can't give away all our secrets, but we think this list of hidden gem in Kobe provides you with more than a good start. There are simply so many aspects of Kobe life that are enjoyable, it behooves you to explore a bit on your own. Also keep in mind that one of the hidden gems near Kobe (well, near-ish) is arguably Japan's best castle, Himeji-jo, is only about a forty minute train ride from Kobe's Sannomiya (JR) station. Visiting the castle from Kobe is much easier and faster than doing so from Osaka or Kyoto.