There's a whole lot of hustle and bustle going on in Tokyo, but hey, that's why you've come, right? Still, even if you're on a short trip based out of Tokyo, there are plenty of opportunities to get out of the megalopolis for a breather. The places we'll introduce to you today are all within an hour or two from central Tokyo. We've got some seaside swagger, historical heavy hitters, and Fuji-riffic natural splendor. So get off that packed subway train and into the semi-wild yonder that's imminently within reach. With so many good side trips to take from Tokyo, it would be a shame to not get out there.
If you've got a rail pass, some of our suggested journeys may be a bit faster. However, once you calculate in the time required to get to and from the shinkansen ("bullet train") stations, you're often not so ahead of the game. In other words, don't go out of your way to have rail pass coverage for these side trips. It's often cheaper to just pay cash for non-shinkansen fares.
Yokohama, the junior excursion
With a grand tradition of trade and other foreigner flirtations, Yokohama is a proud port city that only about half an hour roughly south of Tokyo. With trains running every few minutes, and cheap fares to boot, it's an easy choice for a good side trip from Tokyo. The area around Yokohama Station is not particularly exciting for most visitors. Instead of getting off the train here, head onwards to the port area, alighting at Sakuragicho Station. Not far from this station is Yokohama Landmark Tower, from the top of which you can enjoy the view pictured above. Also from Sakuragicho Station is easy access to the relatively new Yokohama Air Cabin. Hop on a gondola and soar above it all. Afterwards, make your way along the coast, checking out some of the grand old buildings, before cutting in to the heart of Chinatown. Yokohama's Chinatown is the biggest in Japan. Naturally, eating is the focus, so come hungry!
If you're ready for more, Yokohama's got your covered, and in ways less crowded than the port area. For a look at an affluent local shopping district, check out Motomachi Street. Nearby is Motomachi Park, which is perfectly pleasant and has good views. If you are looking for a great Japanese garden, however, a quick bus ride over to Sankeien Garden is an absolute must. This is a stunning place, and it is rarely crowded at all. Plan on spending at least an hour at this gem, but best to not go midday on a summer day!
No time for Kyoto? Try Kamakura as a side trip to take from Tokyo
There is no substitute for the magnificence that is Kyoto, but if time in that part of Japan is not in the cards for this trip, consider Kamakura. From 1185–1333, this was arguably the center of power in Japan. The ruling shogunate amassed great wealth and power, and still today you can see remnants of this heyday. It's also largely along a sandy (!) shoreline, with green hills buffering the other side of the various historical treasures. The "Great Buddha" (Japanese: Daibutsu) is easy to get to and always a crowd pleaser. Do also save time to wander some of the smaller streets and perhaps even do some light hiking in the surrounding hills. Consider the path running from Kita-Kamakura Station through the hills to Kamakura Station area. This right-sized hike also brings you nearby Tsuruoka Hachimangu, a top sight. Between there and Kamakura Station is a shopping street with all kinds of food, gifts, and more, so it makes for a nice package to combine the mountain walk, shrine, and town.
An easy add-on to Kamakura explorations is Enoshima. The island that is Enoshima is connected to the mainland by an easily walkable bridge. Very popular with locals, there's lots of seafood restaurants at the base. From there, stairs lead you ever higher, but in very Japanese style, there are pay escalators to ease the pain. Views from the top are predictably pretty, but keep going to explore the deeper bits of the island. You can even make your way down to some interesting tide pools depending on the time of day. For some, Enoshima alone is one of the good side trips to take from Tokyo, but we think it's easy to combine with Kamakura.
A lake, hot springs, sulfur pits, and Mt. Fuji too!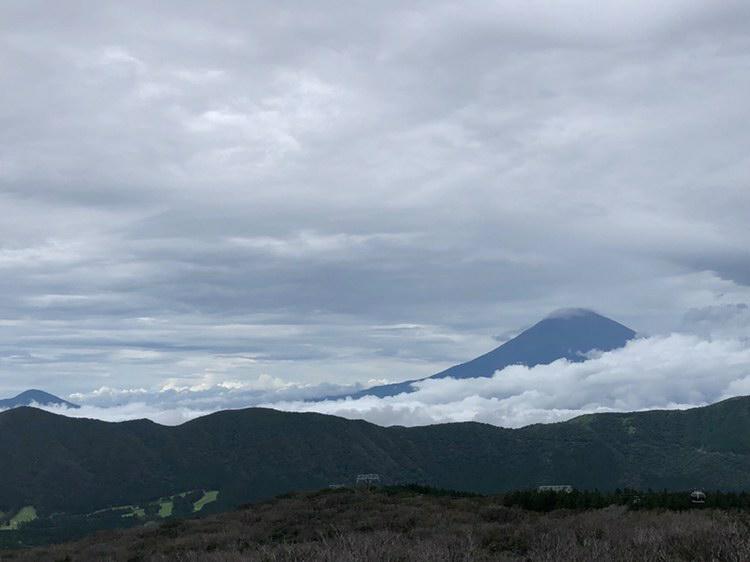 When it comes to good side trips to take from Tokyo, Hakone is always a winner. The best way to do this is on Odakyu Railway's "Romance Car" (romantic entanglements optional), which takes you right to Hakone Yumoto Station. Many hot spring resorts are sprinkled about the area, but you can you use many of them for a small fee even if you aren't a hotel guest. There's some shopping and strolling in the area, but the real adventure starts when you board the switchback train. Climbing higher and going deeper into the mountains, the scenery grows ever more beautiful. From this ride, there comes an inclinator, a gondola ride, and finally a tourist boat ride across Lake Ashi. Along the way are a number of attractions, many included or discounted with the Hakone Free Pass. You'll definitely want to buy that pass, as it is includes all transit from Tokyo, within Hakone, and back to Tokyo (1, 2, and 3 day versions available).
Take the time to smell the roses, so to speak. There are some interesting museums and walks along the way, and you are free to get on and off the various trains/gondolas along the way at no additional charge. All of this makes for a somewhat lengthy daytrip, so consider doing it as an overnighter. This will also allow for maximum hot spring soakage!
Side trips are great, but don't forget to explore Tokyo's less visible gems
Even though we are based in Kyoto and Osaka, we at Pinpoint Traveler think the world of Tokyo. We encourage you to see as many facets of the city as possible. For those looking old Tokyo beyond (but including) Asakusa, we have a walking tour just for you! You should also feel free to get in touch with us at any time, even if it's just with a question. We've got lots of advice about good side trips to take from Tokyo, but also about things to see all over Japan.
Happy travels, and may your experiences across Japan be wonderful!