Have you selected which cities you want to visit, but aren't sure about the transportation logistics? Is Kyoto closer to Tokyo than Osaka? Is Nara closer to Kyoto or Osaka? Is it easy to visit Kamakura as a day trip from Tokyo or Yokohama? Long distance travel in Japan is most often best done via the Shinkansen (bullet train), and we're here to help you make best use of the rails. Smart planning will help you avoid unnecessary backtracking and give you more time to enjoy the sights. Careful planning can also help you save money.
For most travelers, a great deal of time will be spent in the Kanto and/or Kansai regions. These regions are roughly 500 km (about 300 miles) apart, and are served by trains, planes, and buses. The top destination in Kanto is Tokyo, while the top destination in Kansai is Kyoto. Let's first look at travel within the respective regions. Afterwards, we'll cover the details about between them.
Travel within Kanto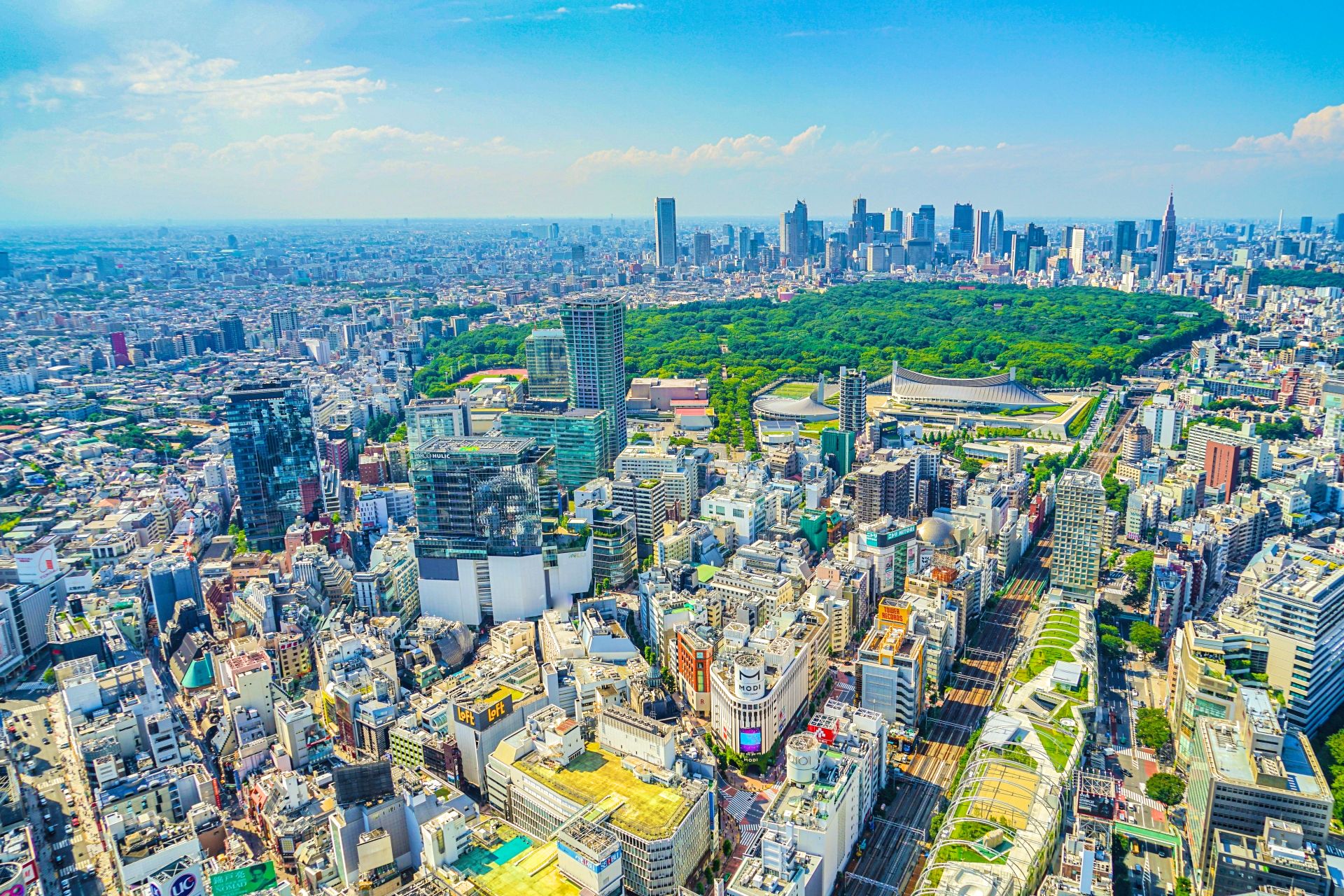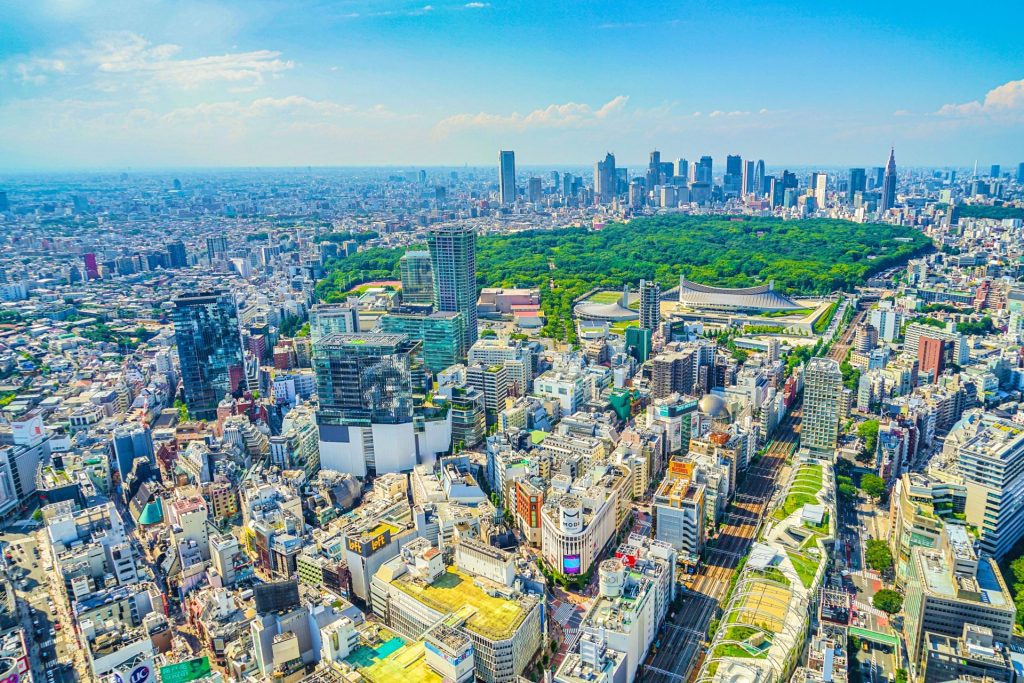 Most visitors fly into Tokyo, using either Narita Airport or Haneda Airport. Narita is around one hour from central Tokyo. Haneda is much closer at around 20 minutes to central Tokyo. There are buses, but most choose to use trains. The times above are for train travel. Note that JR (Japan Rail) does not go to Haneda Airport, but the private railways for this link only charge the equivalent of a few US dollars.
Yokohama and Tokyo are, officially speaking, separate cities. However, looking out the train window, you'd never know it. The 25 minute train ride from Tokyo Station to Yokohama Station (an inexpensive trip on a local train) finds you surrounded by city the entire way.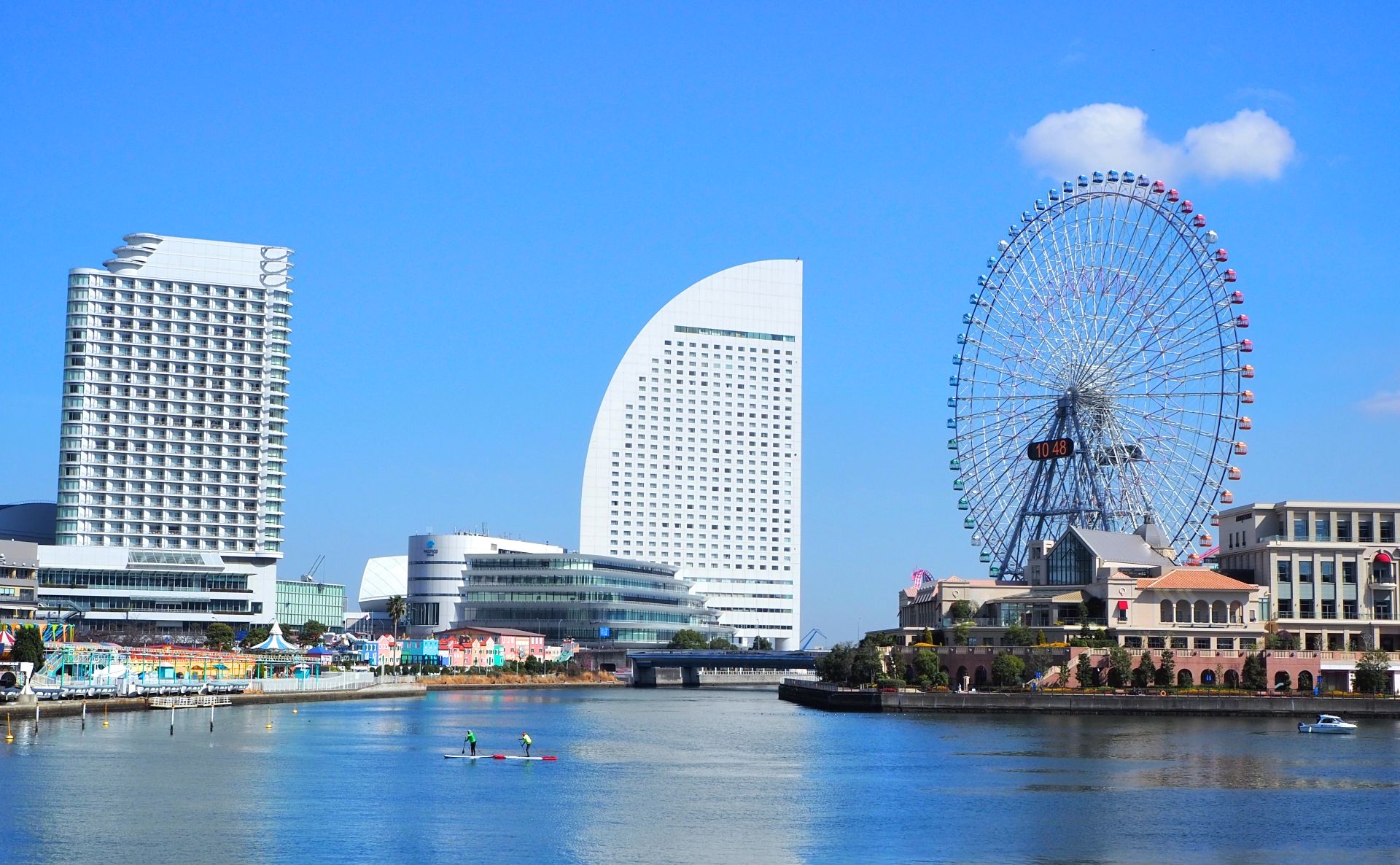 Along the same line going to Yokohama from Tokyo, some trains continue on Kamakura in another 25 minutes. Depending on your interests, Kamakura can be a whole day of sightseeing or a few hours. Given the quick ride back to Yokohama from Kamakura, you could easily visit both places in the same (busy) day. Best to do Kamakura first. As the sun sets in Kamakura, the activities quickly extinguish, but Yokohama is fun at night too.
The four main points of Kansai
Get an overview of this vast area
The greater Kanto region may have 43 million people, but greater Kansai, with about 21 million, is no slouch. For visitors to Kansai, there are four distinctive areas most often visited: Kyoto, Nara, Osaka, and Kobe. There's also Kansai International Airport (KIX). It takes around 90 minutes from Kyoto to KIX, 45 minutes from Osaka, 75 minutes from Kobe, and about 90 minutes from Nara. Note that trips from Nara and Kobe to KIX will required a change of trains at some point.
Let's get down to the details
Most people visit Nara as a day trip, and do so from Kyoto. In fact, it's a bit easier and faster to visit Nara from Osaka, so if you are planning on also spending a night or more in Osaka, you should keep that in mind. Kyoto to Nara takes about 45 minutes. Osaka to Nara takes about 30 minutes. It's also a bit cheaper from Osaka.
Virtually all visitors to Kansai end up staying in Kyoto, and may not stay anywhere else in the region. Though Kyoto has fantastic sightseeing opportunities, strictly speaking in terms of distance, Osaka is considerably more central. Osaka to Kyoto takes about 45 minutes. Osaka to Kobe is around 25 minutes. Nara, as mentioned above, takes around 30 minutes.
If you're traveling by Shinkansen, times shrink appreciably (except for Nara trips, as Nara has no bullet train). Keep in mind, however, that Shinkansen stops tend to be a few minutes outside the center of the city. That said, Kyoto to Osaka is 15 minutes, then from Osaka the train arrives into Kobe (Shin Kobe Station) as fast as 12 minutes later. This is roughly twice as fast as the regular train.
So is Kyoto closer to Tokyo than Osaka?
By now you've probably figured out if Kyoto closer to Tokyo than Osaka. The answer is a big NO. By Shinkansen, Kyoto to Tokyo is about 2h10m, but that's if you use the Nozomi service. If you're using a JR pass, you can't use the Nozomi. The next faster service, Hikari, will add twenty or thirty minutes to the trip. From Osaka, however, depending on which train you catch, the journey run anywhere from 15 minutes to 45 minutes. Best of all, if you don't have a JR pass, the trip can be made for about 400 yen (less than US$4) each way on the Hankyu or Keihan lines. As a further bonus, most Kyoto attractions (and our Kyoto tours) are more conveniently accessed from Hankyu or Keihan than from JR's Kyoto Station.
If you're looking to save cash, a number highway buses traverse the Tokyo – Kyoto/Osaka route. Most run as overnighters, with a journey time of about 7 hours. You can buy tickets for as low as around 4,000 yen (less than US40), though the more comfortable, spacious buses run a bit more. Weekend travel is also a big more expensive. By comparison, the Shinkansen will run you something in the 14,000 yen range. There are flights too, but you're probably only going to save around 2,000 yen, and the door to door journey time is usually longer than the Shinkansen. Less flexibility too.
A word about the JR Pass
With the right itinerary, the Japan Rail Pass can be a fantastic value. But the devil is in the details. Too often we at Pinpoint Traveler have seen people spend more on the pass than the cost of buying individual train tickets would have cost. As a rule of thumb, a one week pass probably just barely pays for itself if you do a roundtrip between Kanto and Kansai (e.g., Tokyo and Kyoto) on the Shinkansen. For a two week pass, you'll need to do that same roundtrip plus at least a Hiroshima, Kanazawa, Tohoku, or other, distant Shinkansen side trip. Remember too that passholders are barred from using the fastest trains, forcing you to board trains that make more stops. (The actual train of the speed isn't slower – it's just the number of stops that slows down the journey.)
The value of holding an active pass while in Tokyo and Kyoto is negligible (local trains are cheap). Therefore, if you plan a trip to visit only Kanto and Kansai, you should consider flying into one and flying out the other, with one Shinkansen ride in the middle. This can save you time and money.